This post is sponsored by our friends at Rritual Superfoods and includes tracking links. For more information about tracking links and how to opt out, please visit All About Do Not Track (https://allaboutdnt.com/) prior to clicking any links found in this post.
One of my favorite ways to start my day is with a breakfast smoothie. I love being able to quickly whip up a healthy and balanced breakfast in less than 5 minutes. 
The powerful secret ingredient in this breakfast smoothie is not what you might expect: functional mushrooms. Mushrooms, superfoods, and adopogtens have been used for centuries and now we can have them right in our daily smoothie (or even coffee, oatmeal, yogurt, etc).
I was so excited to be given the opportunity to work with Rritual Superfoods because they are the best in the business.
Rritual Superfoods uses only the highest quality mushrooms and adopogtens which are harvested right here in the US. They are certified organic, have no added sugar, and are allergy and lifestyle (celiac/vegan/vegetarian) friendly.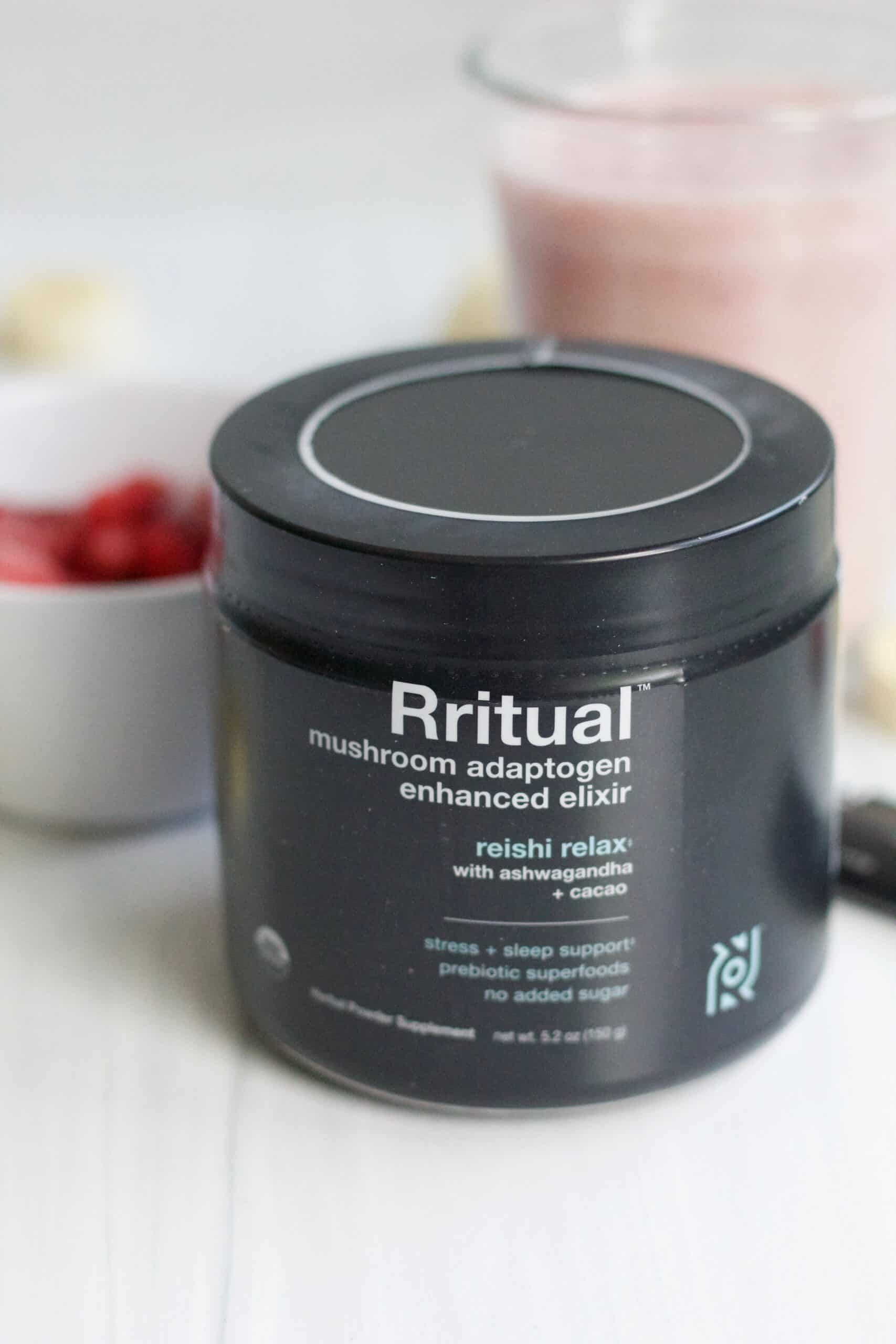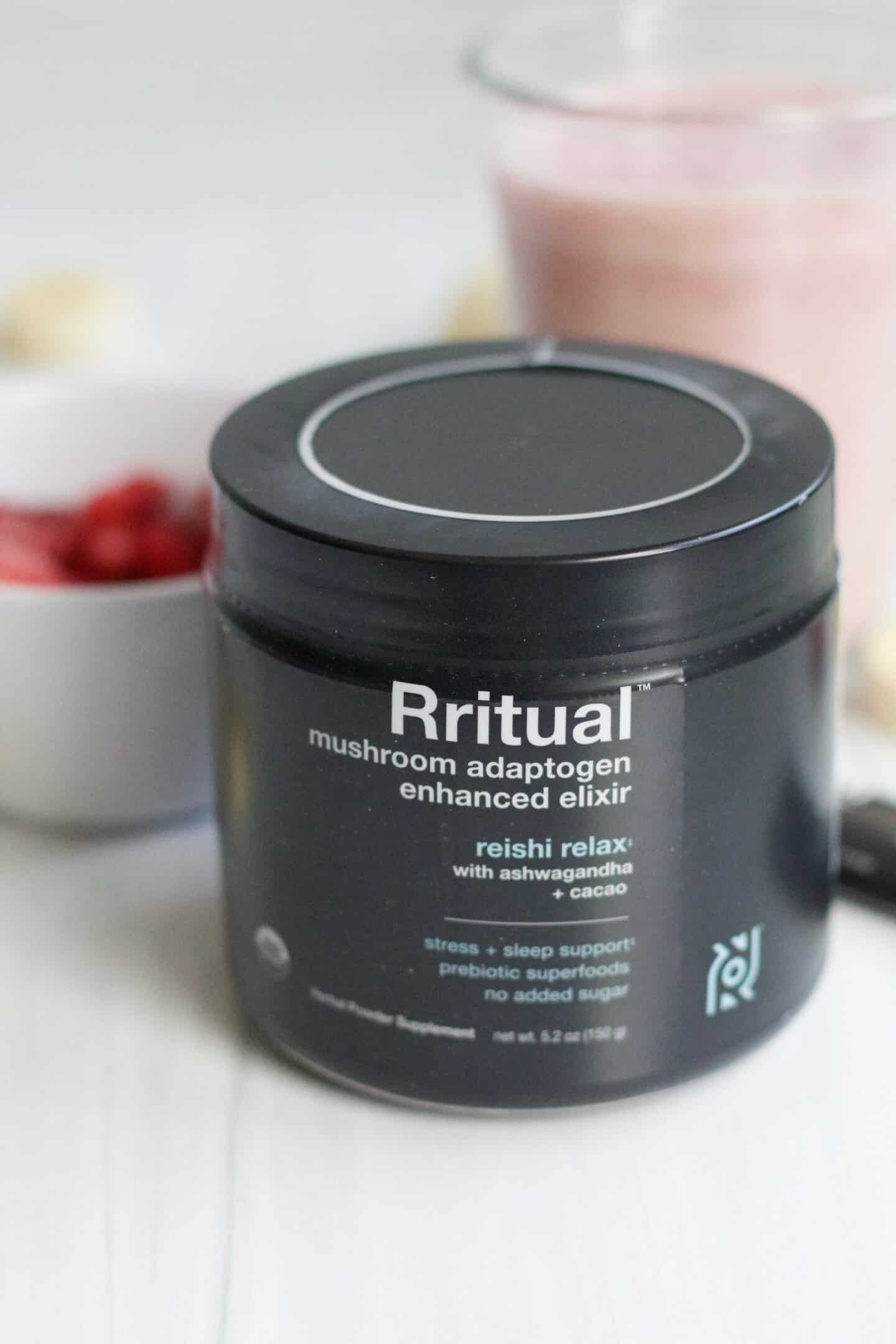 Rritual's elixirs can help to boost immunity, improve cognitive function and memory, aid in digestion, and manage stress*. How is that for a powerful addition to your breakfast smoothie?
In this smoothie recipe I use the Reishi Relax* elixir powder but any of Rritual's elixirs would be amazing as well. 
All of their elixirs contain a unique 6 mushroom immune synergy blend made from Reishi, Maitake, Shiitake, Agaricus, Cordyceps, and Turkey Tail as well as acerola cherry powder which has one of the highest vitamin C contents of any fruit.
In addition to their powerful mushroom blend each elixir contains natural and dairy free prebiotic superfoods – Inulin and Lucum, so you don't need to take any additional prebiotics. Winning!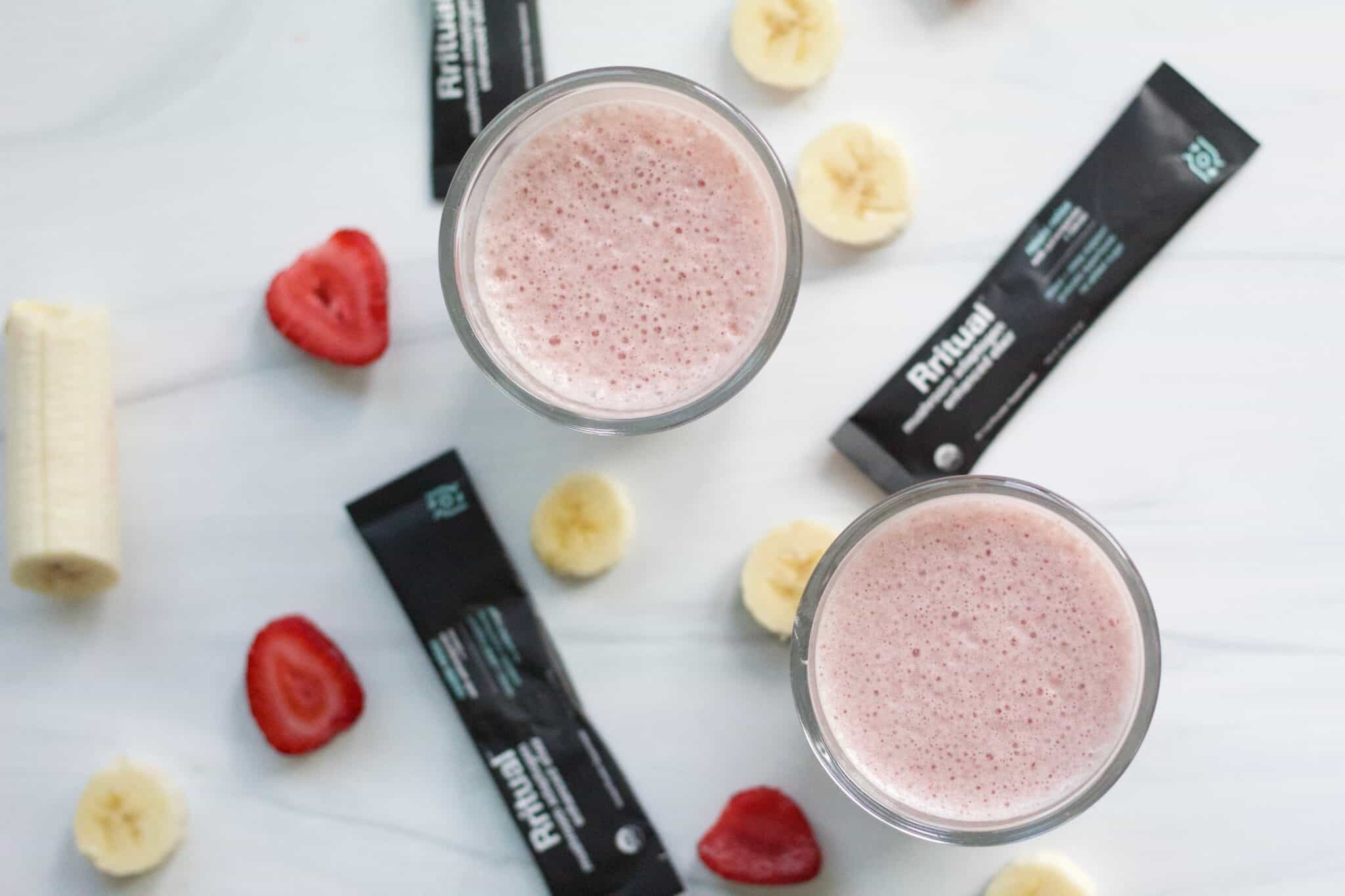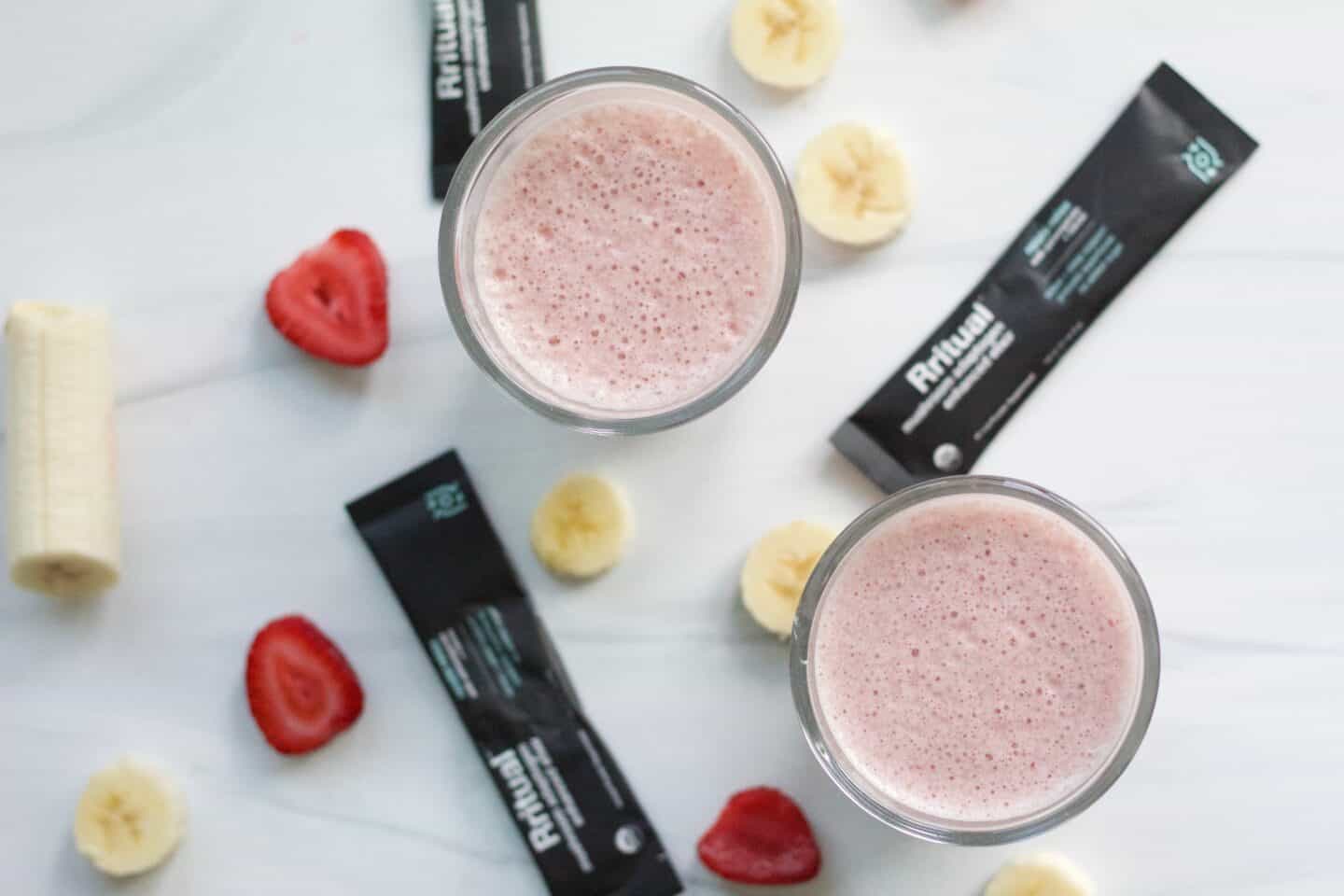 What are Probiotics VS Prebiotics?
High quality prebiotics and probiotics both play a part in providing effective immune support.
The probiotics improve your gut health, enhance nutrient absorption, and strengthen your immune system.
Prebiotics are special types of fiber that feed those probiotics so that they can multiply and establish an ongoing presence in your digestive system.
You can purchase Rritual products online at www.rritual.com (Use discount code OneWholesomeLife15 for 15% off your order!) and amazon.com or find it in stores at select Rite Aid and CVS locations.
Ok, let's get to the recipe.
You will need:
1 Cup of frozen strawberries
½ of a banana
1 cup of unsweetened almond milk
1 scoop of Rritual Reishi Relax* Adaptogenic Elixir 
1 scoop vanilla protein powder
Simply add all of the ingredients to your blender, blend, and serve!
*These statements have not been evaluated by the Food and Drug Administration. This product is not intended to diagnose, treat, cure, or prevent any disease.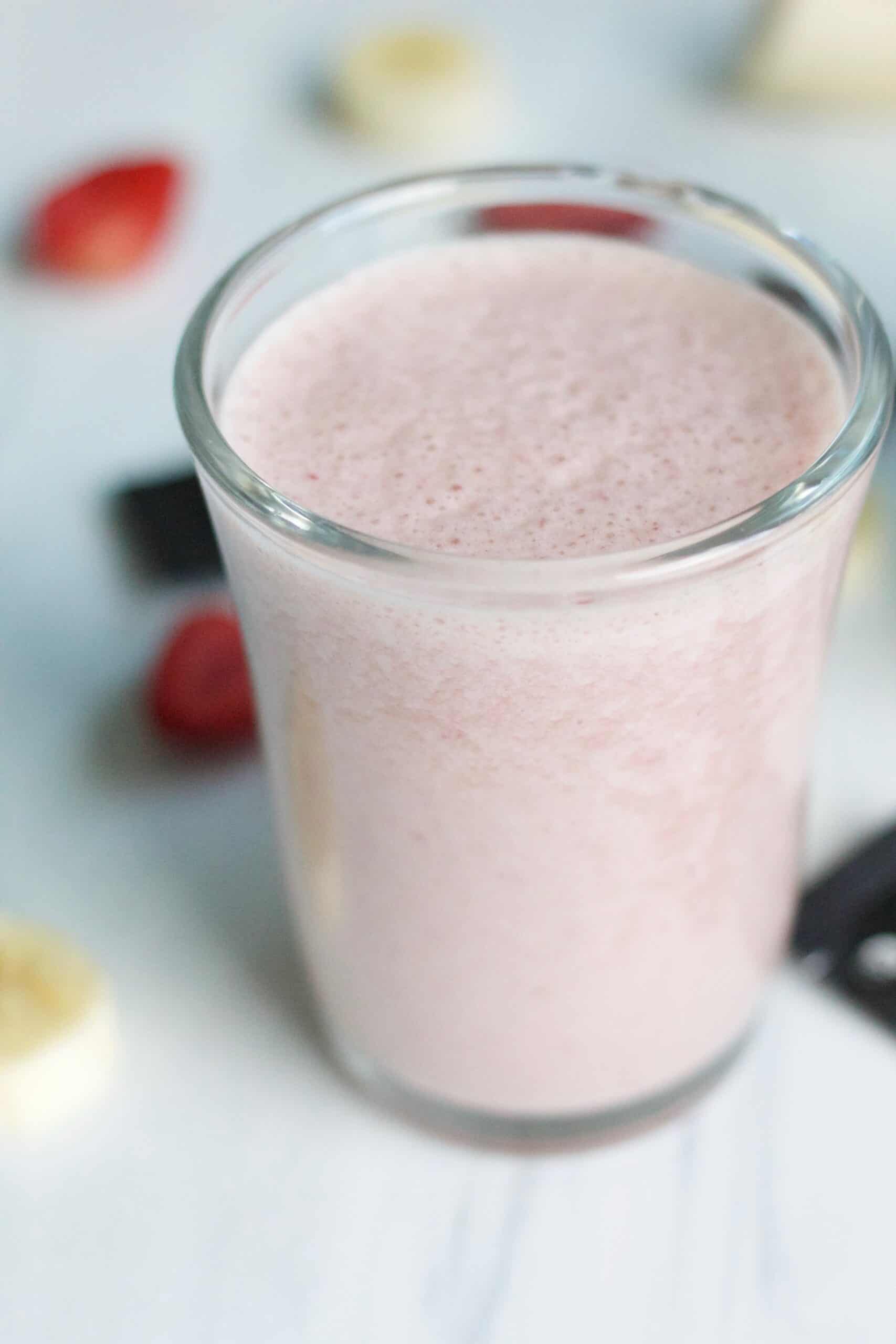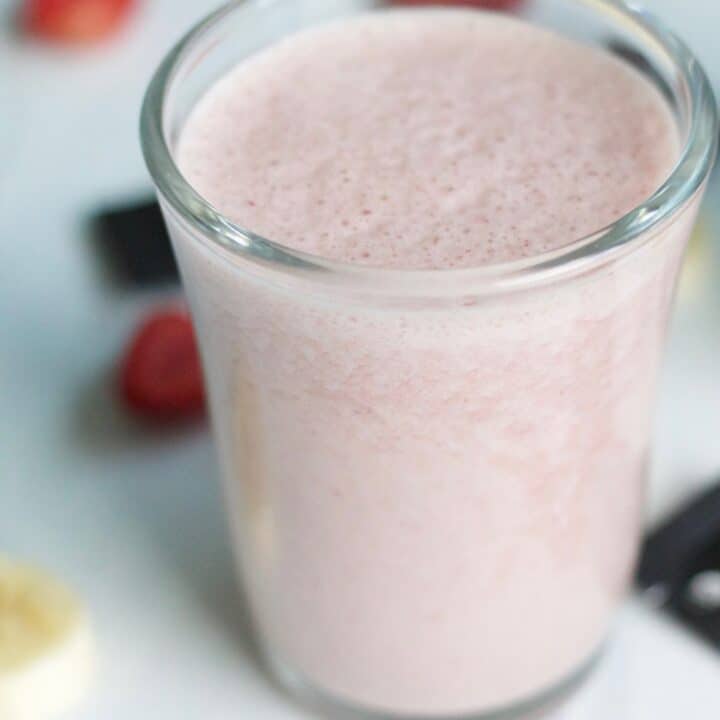 Reishi Breakfast Smoothie
Ingredients
1 Cup of frozen strawberries
½ of a banana
1 cup of unsweetened almond milk
1 scoop of Rritual Reishi Relax* Adaptogenic Elixir
1 scoop vanilla protein powder
Instructions
Simply add all of the ingredients to your blender, blend, and serve!