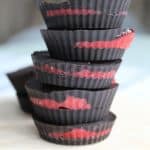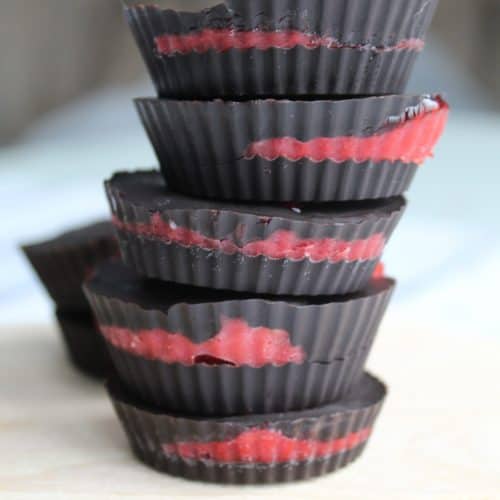 Print
Chocolate Covered Strawberry Fat Bombs
3/4

cup

dark chocolate

(150 grams) 85% cacao

2.5

teaspoons

coconut oil

unrefined

1.25

cups

fresh strawberries

2

teaspoons

swerve

- to taste
1. Sprinkle swerve over the strawberries and mash them up with a fork. Cook over low heat until they break down, making sure to mash them up with a fork or potato masher while heating.
2. Melt dark chocolate and coconut oil using a double boiler or the microwave.
3. Put about 1 tablespoon melted chocolate into the bottom of 8 muffin liners.
4. Freeze for about 10 minutes.
5. Distribute strawberry mixture evenly over the chocolate in the muffin cups and freeze for another ten minutes.
6. Top with remaining chocolate.
7. Freeze for another 1-2 hours or until the strawberry center is frozen solid.