Online Weight Loss Coaching
LET ME GUESS……..
You are tired of dieting.
You have tried every diet under the sun but nothing seems to stick.
And now you're left wondering if there's any hope.
Hi! I'm Rachel
I am a busy mama of four and a certified macro nutrition coach.
And I am here to help you break up with your diet once and for all.
I know how frustrating it is because I have been there, friend.
For years I bounced back and forth between being super restrictive all week and then going nuts all weekend. I tried every diet under the sun. Seriously. You name it – I tried it. And some would work. Until they didn't. I always gained the weight back. Nothing was sustainable.
I felt completely overwhelmed by all the conflicting diet information out there. I was so discouraged that I was not able to stick to anything long enough to see real lasting change.

I was determined to find a better way.

I made it my mission and started obsessing over all the latest research on nutrition, weight loss, and behavior change…….
Spoiler alert…..I was finally able to reach my goal weight AND create a healthy and sustainable lifestyle for myself. AND I did it while still enjoying my life and my favorite foods. Because who really wants to do life without ice cream and pizza….am I right?
It is possible for YOU too….
Imagine a life where you could enjoy your favorite food and still lose weight. Where you could have your wine and favorite treats without feeling guilty and giving up.
Weight Loss Coaching with Rachel
In my virtual weight loss coaching program we partner together to do a deep dive into your nutrition to figure out what is working and what is not. No cookie cutter approaches – everything is tailored to you.
Are you ready to stop feeling stuck and finally achieve your goals?
My online nutrition coaching program is based on three main pillars: nutrition, accountability, and habit change.
Nutrition
We will work together on building strong nutrition habits that are SUSTAINABLE and allow you to still enjoy your life. No more crazy restriction or cutting out whole food groups. Those days are over.
This is not your typical weight loss program. You will learn how to fit in the foods you love as well as how to simplify your life and make healthier choices without all of the overwhelm and frustration.
We will focus on MODERATION, not deprivation as well as mindful eating strategies.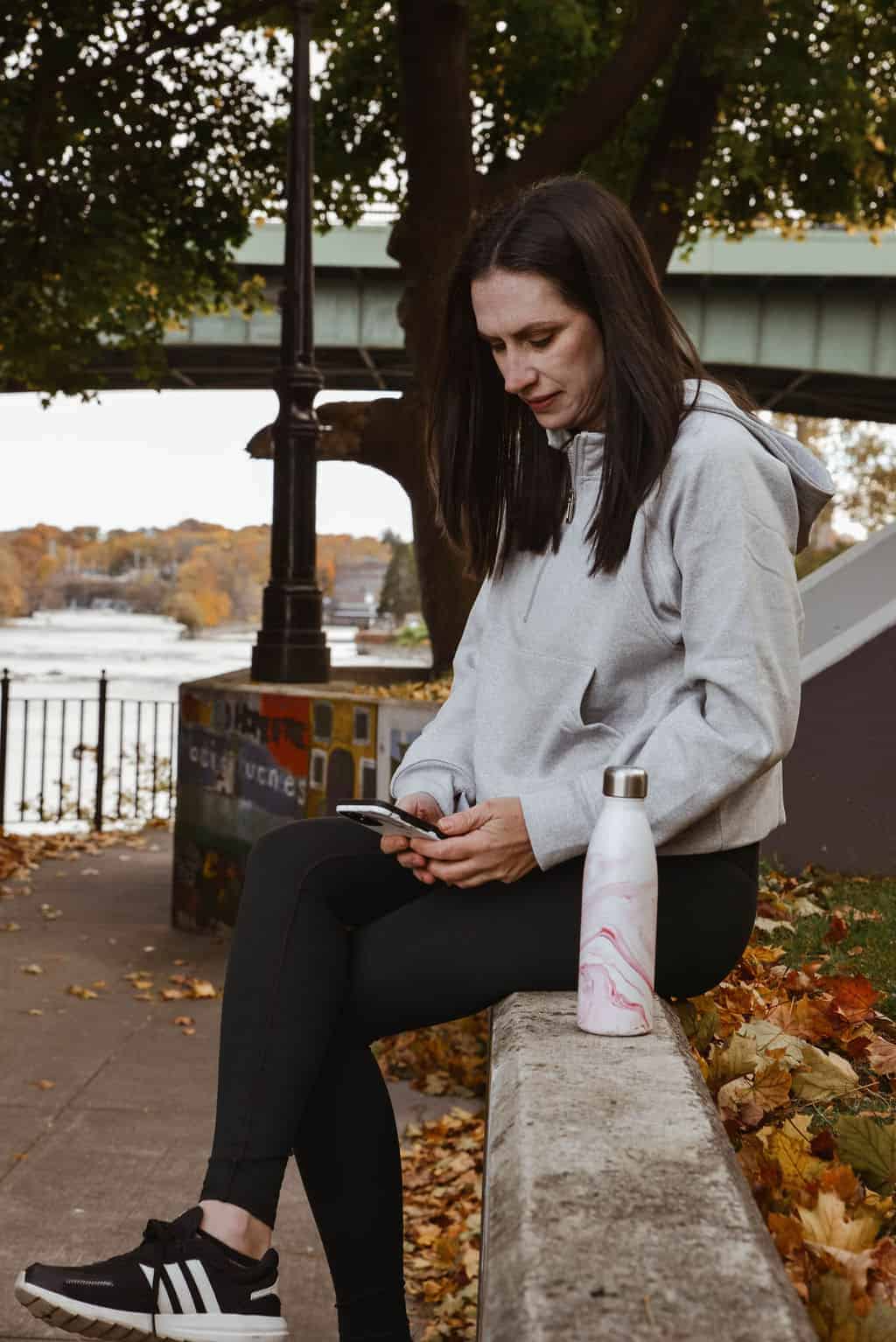 Accountability
The accountability you receive with a weight loss accountability coach is what sets this program apart from everything else. I will be there to support, encourage, and motivate you every step of the way.
You'll get 24/7 instant messaging access to Rachel so you will never feel alone. Maybe you need help deciding what to order when going out for dinner? Or perhaps you could use some guidance on how to best meal prep this this week? Having a bad day and feeling tempted to dive head first into a package of oreos? That is what I am here for!
Habit Change
The key to long term sustainable weight loss is to consistently build healthier habits into your life, one step at a time.
Together, we will work towards breaking down the habits that have been holding you back as well as focusing on building new habits that will help you reach reach your goals.
Building small habits up over time will create consistency for you and give you the long-term sustainable results that you so desperately want and deserve.

Here is how my nutrition coaching works
Assess
If we decide that we are a good fit to work together, the first thing that you will do is complete a comprehensive intake form which will include a variety of questions about your lifestyle, nutrition ,and exercise habits so that I can get a clear picture of where you are at currently.
Plan
Next, we will work together to come up with a nutrition plan that makes the most sense for you and your unique lifestyle and goals. The goal is to support you in learning a long-term approach to your nutrition habits – whether that be through macro tracking or another method such as portions. We will set weekly goals and track your progress in a progress tracker.
Adjust
You will get weekly check in's to assess your progress, give support, and make any necessary changes to ensure that your plan is working well for you and your lifestyle. You will receive video and voice message feedback as well as updated goals and targets for you to hit.
You've got questions? I've Got Answers….
Is it worth getting a weight loss coach?
Absolutely! A virtual weight loss coach will provide you with priceless support, accountability, and guidance that you simply can get on your own.
Does coaching work for weight loss?

It sure does! Research has shown that you can lose three times more weight working with a weight loss coach then on your own.
Can you help me figure out meal planning and prep?
Of course! It is my goal to figure out how to make your life easier….not more complicated. We will figure out meal prep in a way that makes sense for you and your lifestyle.
Do I have to track macros?
No. If you choose not to track macros or log your food then we can use other methods to naturally control your calories such as portions, balancing your plate, and habit changes.
How much does a personal weight loss coach cost?
The current going rate for a health/weight loss coach is typically anywhere between $200 and $500 per month. I do have several different package options…if you are interested in working together…please apply to learn more!
Your Next Steps
If you're interested in learning more about my coaching programs, please complete the application below. After I review your application, I will reply via via email with potential start dates and information on how to get started.