Peloton alternatives and how to DIY your own Peloton.
If you are into fitness then there is a good chance that you have heard of the Peloton Bike. And if you are here, there is an even better chance that you are looking for a Peloton alternative. With the least expensive Peloton bike starting at over $2000 I can't say that I blame you. It is a HUGE financial commitment.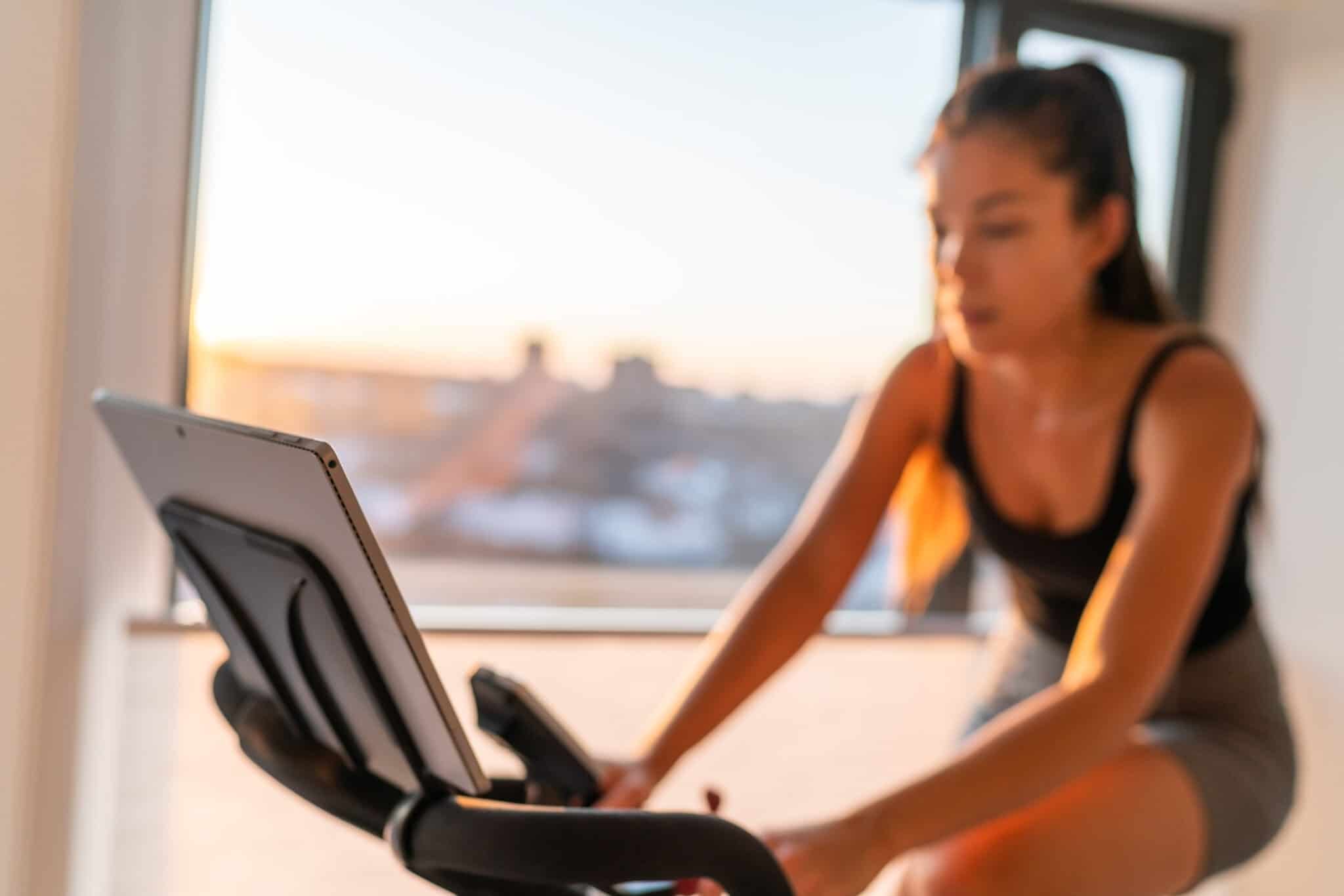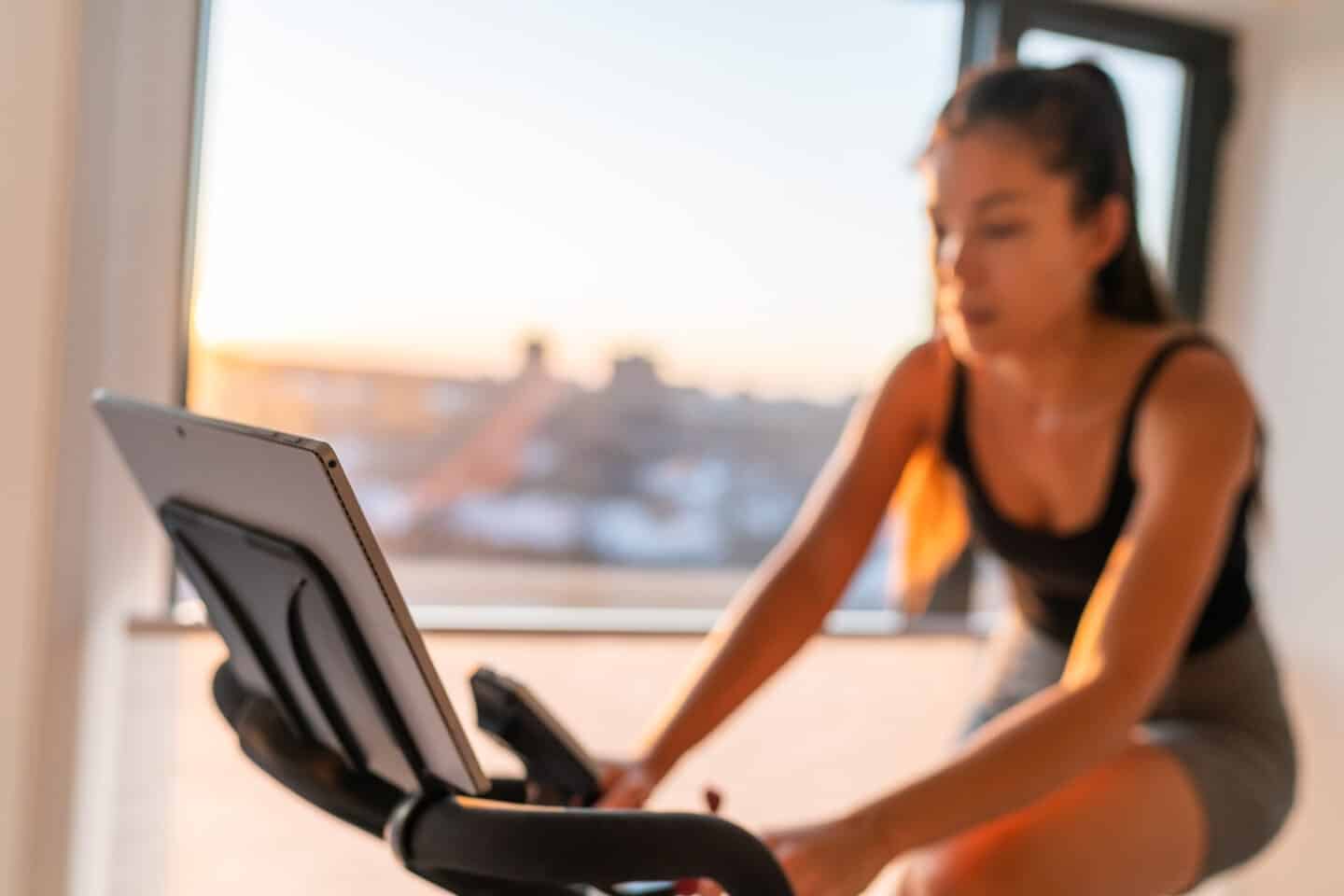 If you have not tried indoor cycling yet then you need to! Indoor cycling is a total body workout and there are so many health benefits. A study done in 2010 found that indoor cycling paired with a healthy diet promotes weight loss and controls cholesterol levels.
The Peloton bike is more popular than ever and I get why. With the Peloton bike, you get to experience being in an indoor cycling studio from the comfort of your own home and indoor spin classes on your own schedule.
The Peloton bike is a "smart bike" which is wifi connected and allows you to live-stream classes onto a large touch screen that is attached to the bike. It also monitors your speed/cadence.
The Peloton App
The shining star of the Peloton experience is the Peloton App. The great news is that anyone can buy the Peloton App – you do not have to own the bike. The even better news is that the monthly cost of the app is cheaper if you DO NOT own the bike. If you own the bike…the cost of the Peloton All Access membership is currently $39 per month. If you don't own the bike the current cost is only $12.99 per month.
Currently, there is a 90-day FREE TRIAL membership to the Peloton App.
The Peloton App is the bomb.com. It offers thousands of live and on-demand classes. Not just in cycling – also strength, toning, yoga, and more. The instructors are AMAZING and keep you so motivated.
The app is available for Android and IOS. It is also available for your Fire Stick or Apple TV so you have the option of streaming your workouts on a tablet or right to your TV (more on that later).
A Peloton Alternative
Is there a cheaper alternative to Peloton? What if I told you that you could make a DIY peloton? And for a fraction of the price?
In order to make your DIY Peloton you really only need three things: an indoor cycling bike, a cadence sensor, and a device to stream the workouts on.
As an Amazon Associate I earn from qualifying purchases. You can read my full disclosure HERE. 
The Cycling Bike
When looking for a Pelton bike alternative, there are a few important features to look for in an indoor cycling bike. The main thing that you want to look for is a flywheel bike with a resistance knob. Other desirable features would be magnetic resistance and tablet holder. If you can not find one with a tablet holder – you do have the option of purchasing a tablet holder separately or streaming directly to your tv.
The Sunny Health brand of indoor cycling bikes is a favorite among Peloton rides. Sunny Health & Fitness SF-B1714 Evolution Pro Magnetic Indoor Cycling Bike has a 44-pound flywheel and magnetic resistance is a great choice for a DIY Peloton.
The Cadence Sensor
The wahoo cadence sensor is a really cool little gadget that attaches to the petal of your bike and measures how fast or slow you are turning the pedals. It connects to the Wahoo Fitness App via Bluetooth so that you can monitor your RPM on your phone during your ride. This is important because the instructor will be letting you know during the class what RPM you should be at.
A Tablet
If you already have a tablet – I would just use what you have. If you do not – then you are going to want one with a bigger screen so that you can experience the class better. I would recommend a 10 inch Amazon Fire for an affordable option over an Ipad.
If you would rather stream the workouts onto your TV then simply download the Peloton app using a firestick and there is no need for a tablet.
Tablet Holder for Bike
This tablet holder is easy to attach to a bike. It is adjustable and holds most sizes of devices however it is recommended to measure before you buy it.
Bike Mount for Phone
If you are using a tablet to stream your workouts then you will need your phone to display the Woohoo app which displays your cadence. A bike mount for your phone is a great option so that you can attach your phone right to your bike for easy access. It is super affordable as well.
Optional Accessories
A Heart Rate Monitor
If you already have a Fitbit, you can use that – otherwise Woohoo makes a heart rate monitor as well and you can monitor your heart rate via the same app as your cadence.
Heavy Duty Floor Mat
If your bike is on a surface that you would like to protect then it is a good idea to purchase a heavy duty floor mat to place your bike on.
Weights
In many of the workouts, the instructors incorporate light weights into their rides for an arm/shoulder workout. If you don't have any, I recommend a set of lightweights. Here is an affordable set from Amazon.
Bike Seat Cover
Not necessary, but this bike seat cover will make your rides a lot more comfortable. Also very budget-friendly.
Wireless Earbuds
Wireless earbuds so you can jam out to the awesome music from the classes without disturbing your whole family.
A Peloton Alternative
If you decide that a DIY Peloton is not for you…there are several indoor stationary bikes that have similar technology to the Peloton but with a lower price tag.
The Echelon Smart Connect Bike
The Echelon Smart Connect Indoor Cycle is a great Peloton alternative. There are four different models…with the top model (CONNECT EX-5s) featuring a large 21.5-inch touch screen and is very similar to the Peloton. The more economic model is the Connect EX-1 which is the basic model with no bells and whistles.
Echelon also has a "Fit Pass" app similar to Peloton Digital which features world-class trainers and classes – both live and On Demand.
NordicTrack Studio Cycle
The NordicTrack Studio Cycle is closer in price to the Peloton than the Echelon, however, it has a lot of high-end features. One of the coolest features is that during the classes, the instructors can remotely control the incline, decline, and resistance of your rides.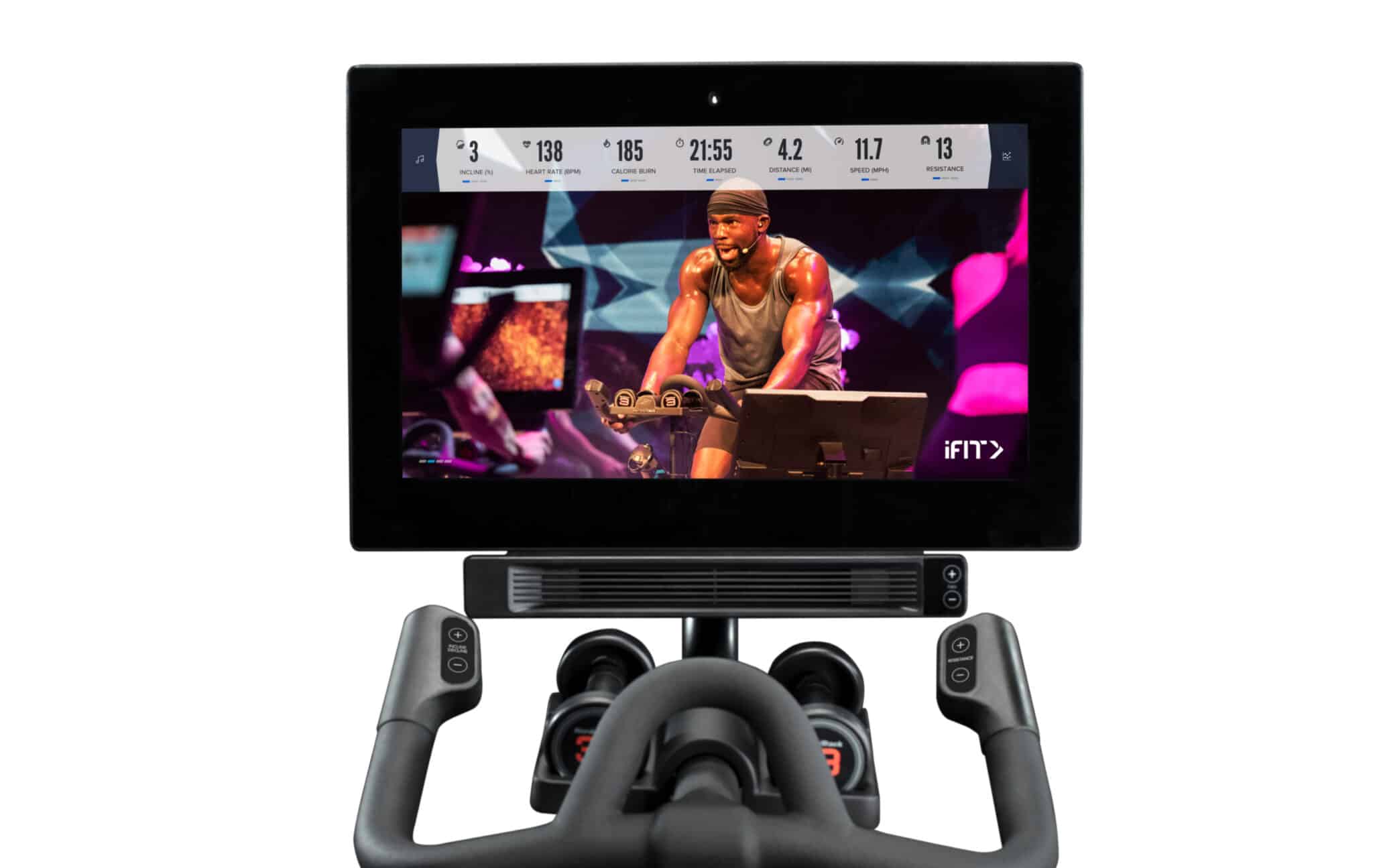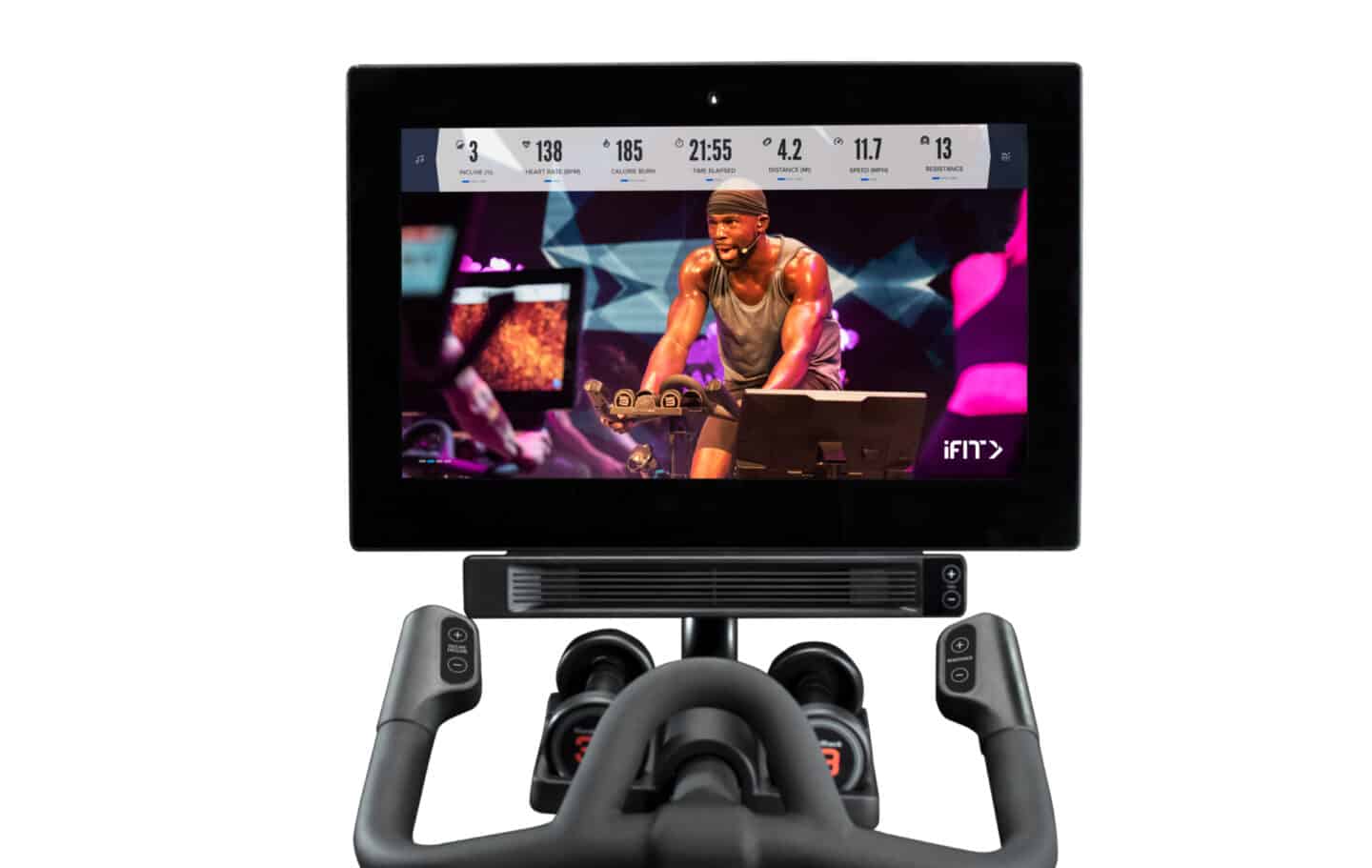 The NordicTrack Studio Cycle features iFit software which only offers pre-recorded classes – no live classes. iFit is free for the first year and is $39/month after that.
The MYX
Last but not least is The MYX. The MYX is currently about half the price of a Peloton with many of the same features. Score!
The MYX features a 21.5- inch touch screen that swivels. The swivel is a great feature because you have the option of swiveling the screen for classes off of the bike. The Peloton does not currently offer a swivel screen.
MYX offers hundreds of pre-recorded classes but currently does not offer live classes.
Peloton Alternatives
As you can see, there are a lot of fantastic alternatives to a Peloton Bike. Whether you decide to DIY your Peloton bike from scratch or to purchase a Peloton alterative such as the Echelon – you are on your way to your own indoor cycling studio.
Related Fitness Articles
The Six Best Hiit Workouts for Fatloss
Peloton alternatives and how to DIY your own Peloton