Best Keto Snacks at Walmart
If you are looking for the best keto snacks to buy at Walmart you have come to the right place! Store bought keto snacks can be a lifesaver for those with a busy lifestyle.
Living a keto lifestyle is not always easy.
I have found that having keto snacks on hand at all times can make a huge difference for when hunger strikes.
Low Carb Snacks at Walmart
Walmart can get a bad rap but I love shopping there because of how convenient and affordable it is.
Even more convenient is using their grocery pickup service. It is totally free as long as you spend $30 and you never even have to get out of the car.
You just can't beat that.
You can use THIS LINK for $10 off your first order.
Keto Snacks To Buy
Here is a list of my favorite keto snacks to buy at Walmart.
I always find that going into the store with a plan and a shopping list makes things so much easier.
For most of items I have included where they are located in the store as well as the link to order it through their online grocery service.
String Cheese
String cheese is one of our favorite grab and go snacks. Walmart has a big selection. I really like the polly-o brand.
Total net carbs – 1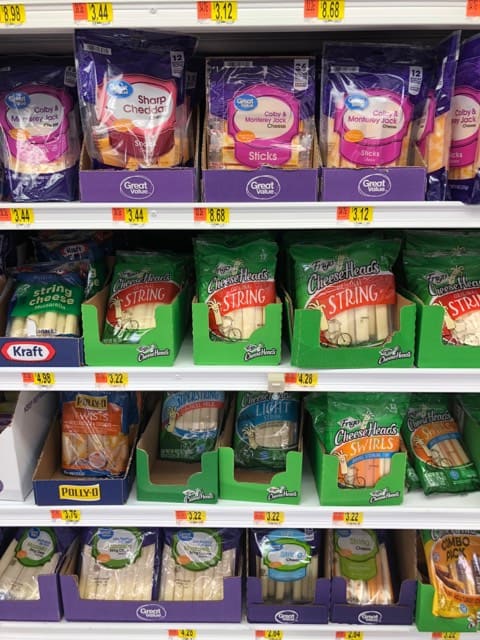 Guacamole
Guacamole is the perfect keto snack. You can use it as a dip for veggies or pork rinds.
The Walmart brand guacamole is just as good as the name brand for a better price.
Total net carbs – 2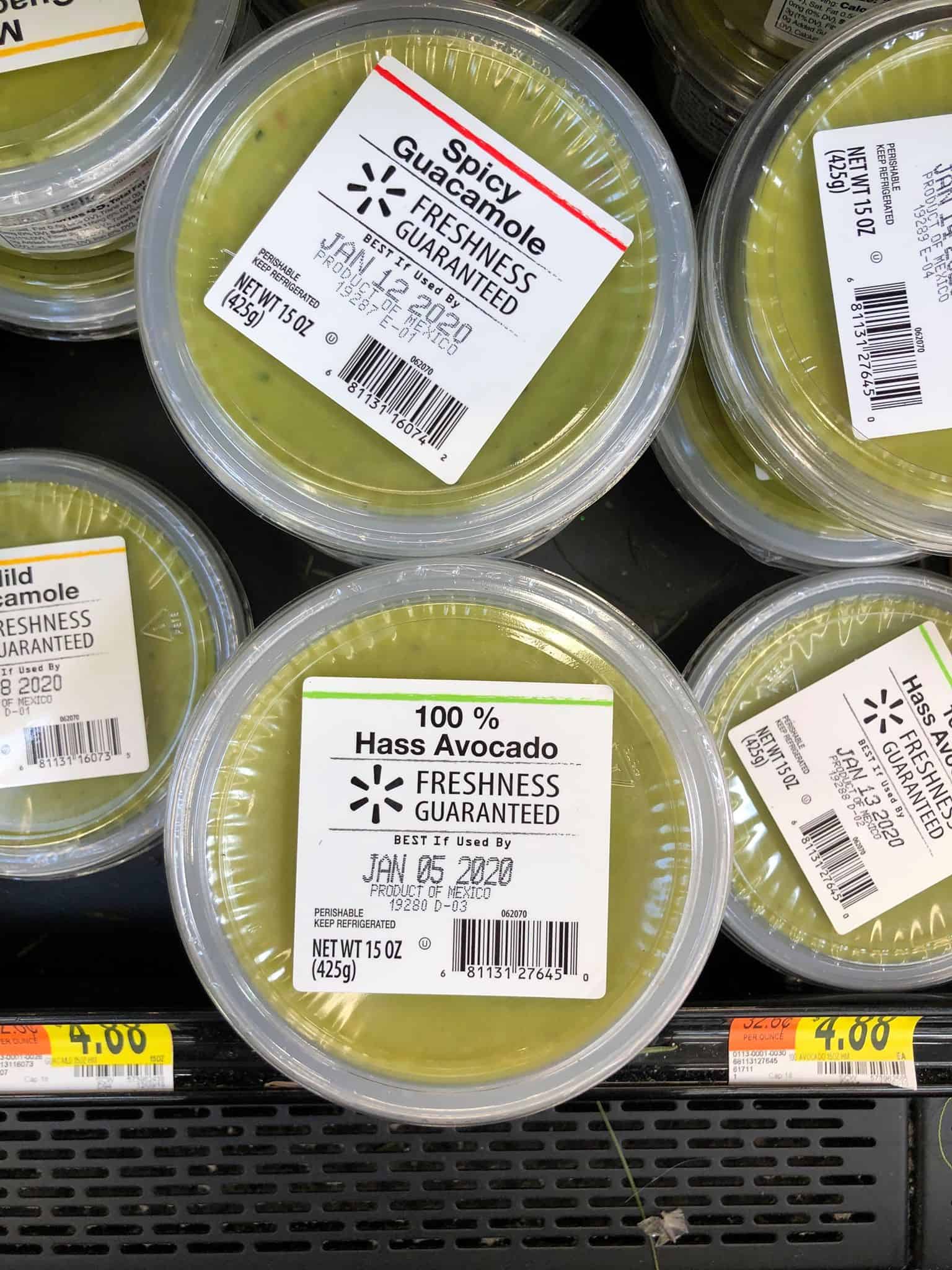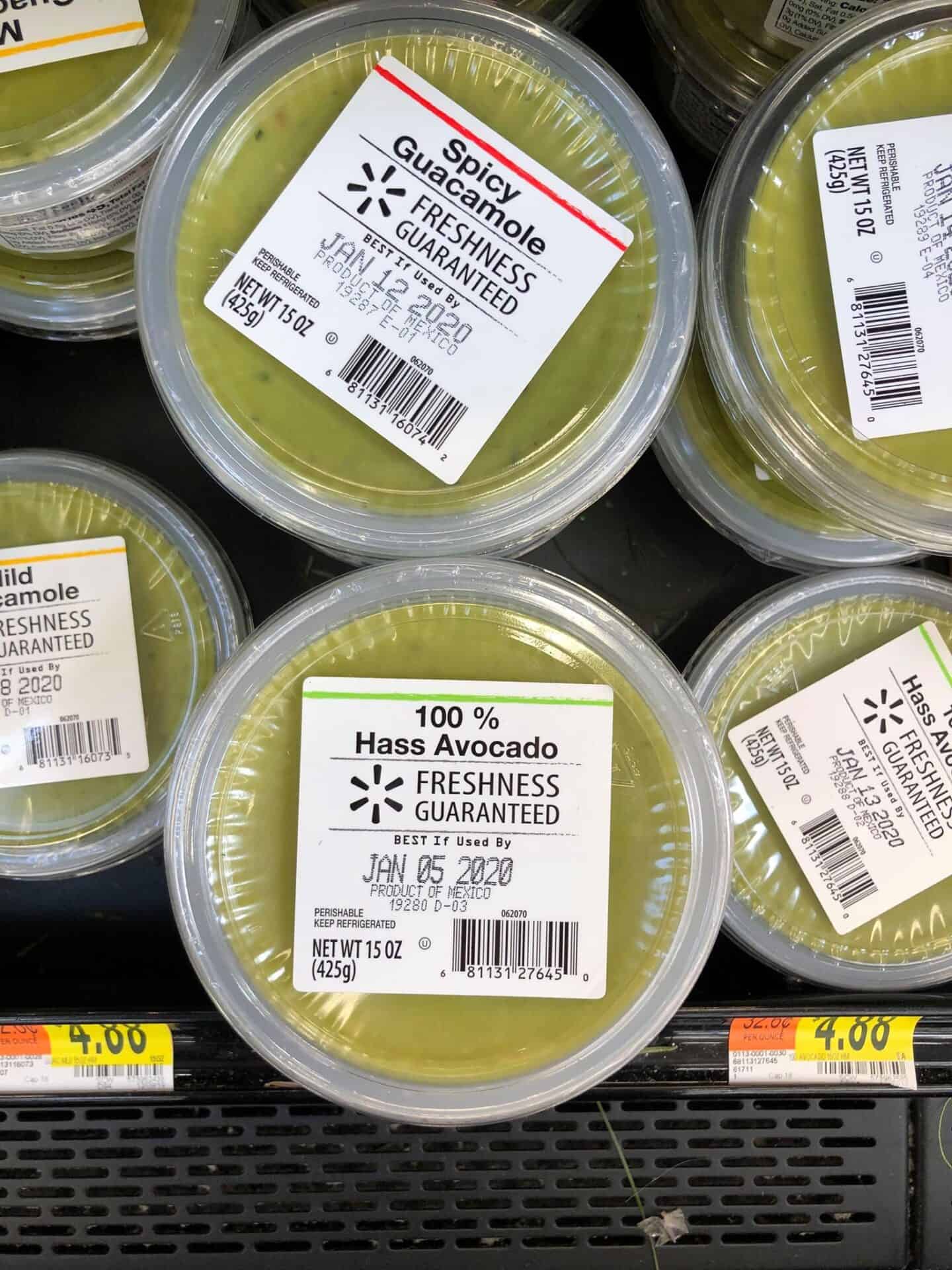 Hard Boiled Eggs
Hard boiled eggs are the best! Don't you agree?
They are perfect with just a little salt and pepper and also delicious to make a quick egg salad out of.
I love the bag of pre boiled eggs that Walmart carries. They are seriously such a time saver.
Total net carbs – 1
Prosciutto Wrapped Mozzarella Cheese
I love the twin packs of prosciutto wrapped mozzarella cheese that Walmart carries. They are the perfect low carb snack to keep on hand.
They also have pepperoni and salami options.
My Walmart carries them in the section where the lunchables are.
Total net carbs – 1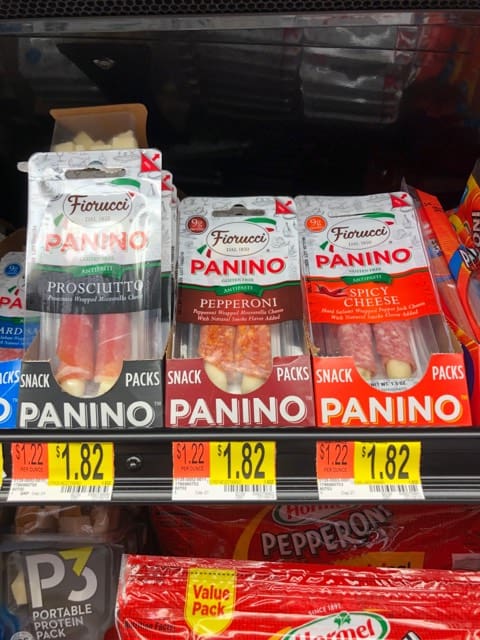 Quest Chips
Do you guys miss chips?
These low carb tortilla chips are not something I would recommend having every day but are a great option when you are missing traditional chips.
The nacho flavored ones are really good.
Total net carbs – 4
Almonds
You can't go wrong here. I like buying the big bag of Great Value Whole Natural Almonds.
You can bag them up in little baggies for a quick grab and go snack. Almonds are delicious paired with some cheese.
Total net carbs – 2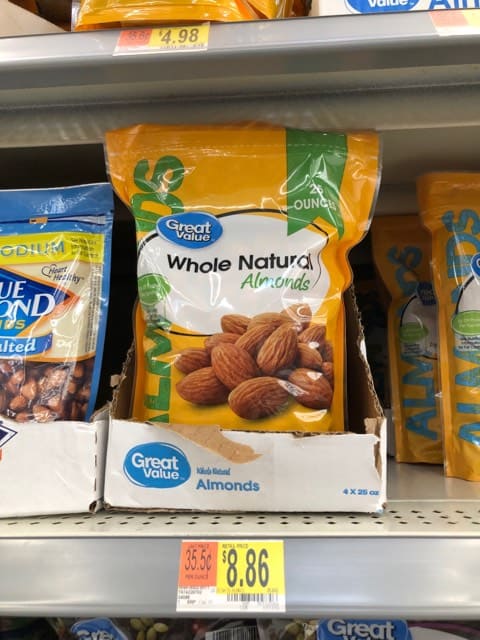 Almond Butter
I love almond butter with celery sticks.
Justin's Classic Almond Butter is my favorite brand.
Total net carbs – 3
Pickles
I love me some pickles! Walmart has a huge variety.
They are great for Keto because they can help restore your electrolytes as well as being a delicious snack.
I especially love buying the individual packs of O Snap! Dilly Bites.
Have you tried those yet? They are delicious.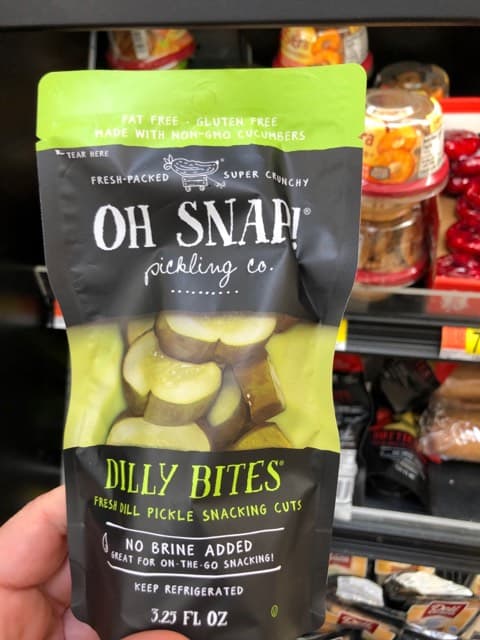 Real Good Frozen Snacks
These are SO GOOD! The Pepperoni Pizza Snack Bites are 4 carbs per serving and the Pepperoni and Cheese Cheese Chicken Poppers are 2 net carbs per serving.
If you have not tried these yet…RUN to Walmart and thank me later.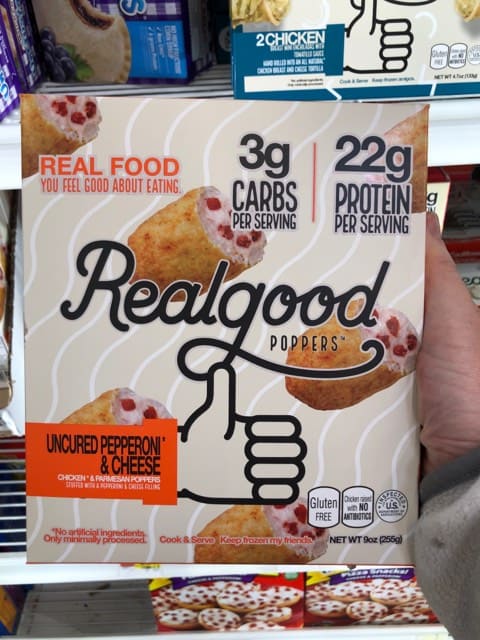 SlimFast Keto Fat Bombs
Great for when a sweet craving hits and you don't have any homemade fat bombs.
The peanut butter cup and mint flavors are the bomb!
At my Walmart these are not in the grocery section but rather in the weight management section by the pharmacy.
Total net carbs – 1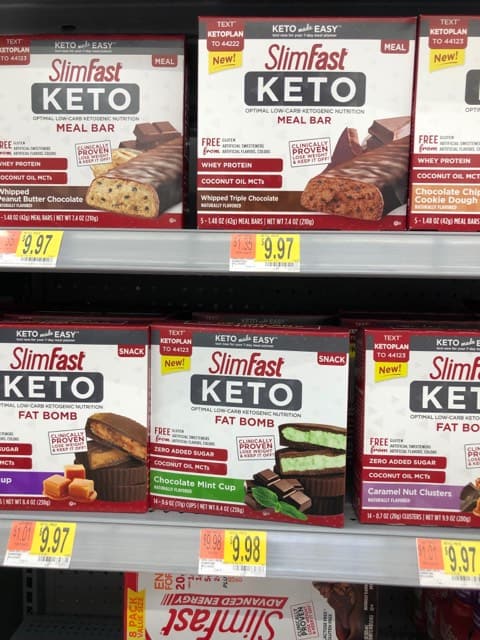 Berries
Yes, you can have fruit on Keto.
Strawberries, raspberries, and blueberries are a great keto snack in moderation.
Mini Beef and Pork Sticks
These Vermont Smoke & Cure Mini Beef and Pork Sticks are so good and have zero net carbs.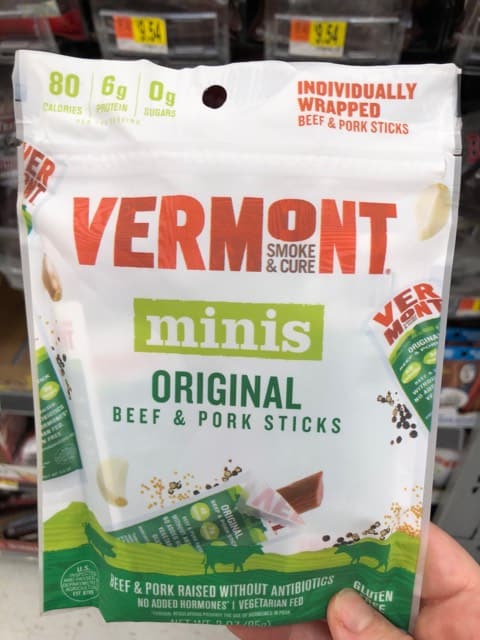 Epic Beef Jerky Bars
There are several different flavors of these and they are all grass fed and really yummy.
They are by the granola bars in my Walmart.
Olives
I am actually not a fan of olives myself but I wanted to include them on this list because they are a great keto snack choice and Walmart has a great selection.
Healthy Snack Ideas
If you are looking for more keto snack ideas be sure to check out this list of my favorite keto snack recipes and the best grab and go keto snacks.
DON'T FORGET TO PIN FOR LATER!