Nine Easy Keto Soup Recipes That You Don't Want To Miss
This post may contain affiliate links. As an Amazon Associate I earn from qualifying purchases.
Nothing says Fall like a bowl of comforting soup. These keto and low carb soup recipes are the perfect comfort food for those chilly Fall and Winter nights.
Fall and Winter are such a busy times of year with holiday activities and soup is such a quick, easy, and delicious option. And there are some amazing keto and low carb soup options out there!
This post contains affiliate links. Click HERE to learn more.
Are you ready for a list of the most delicious and comforting keto soup recipes that I could find?
And most of them can be made in the crock pot as well so you can fix and forget. Nothing better than that.
As an Amazon Associate I earn from qualifying purchases. You can read my full disclosure HERE.
And to make clean up super easy and quick I always use THESE slow cooker liners. Because nobody wants to deal with scrubbing down their crock up after a busy day!
If I am being totally honest, one thing that I do miss when following a low carb diet is the addition of some crackers with my soup.
There are some great low carb cracker options that you can buy on Amazon such as THESE cali'flour crackers which are 0 net carbs and THESE Paleo Thin crackers which are 5 net carbs.
And if you guys are need of a good crock pot I have had mine for a few years now and I really love it! It is a great price and it has the cook and carry option which is so convenient. You can find it HERE.
If you are new to the Keto Diet be sure to check out my Keto Guide for Beginners.
1. Bacon Cheeseburger Soup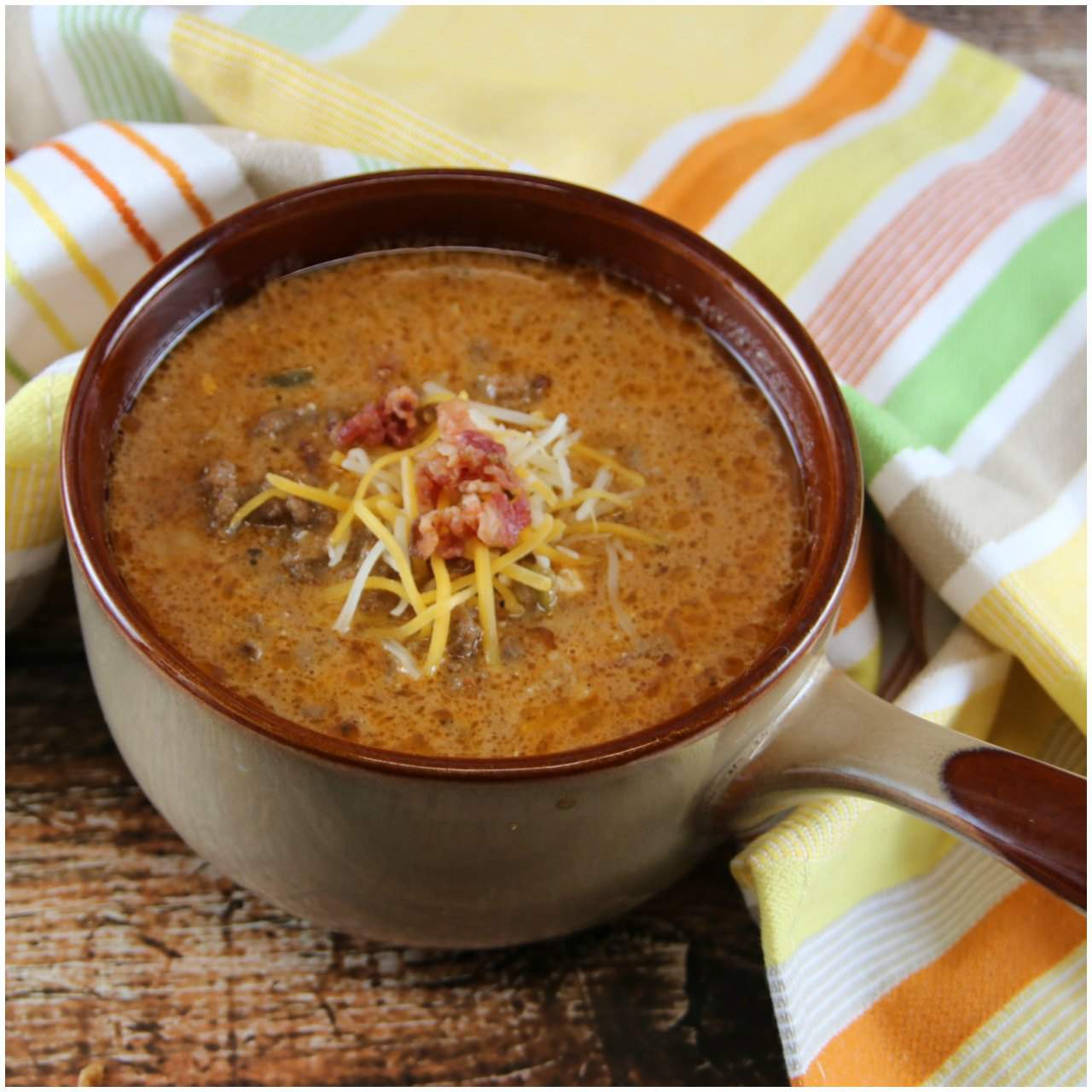 This super easy bacon cheeseburger soup from isavea2z.com has me drooling! I love how quickly it can be thrown together. The addition of chopped pickle at the end is the best! You can find the recipe HERE.
2. Chicken Broccoli Alfredo Soup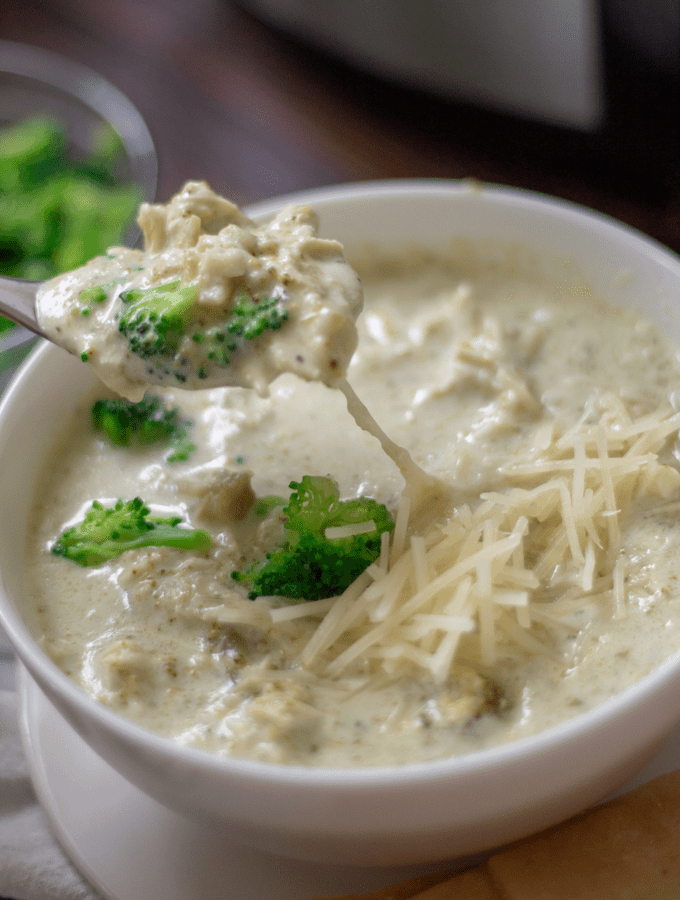 Chicken Alfredo is a family favorite of ours and I love this low carb spin on it from thismomsmenu.com. This crockpot recipe is the perfect set it and forget it option for those busy weeknights. You can find the recipe HERE.
3. Pumpkin Spice Cauliflower Rice Soup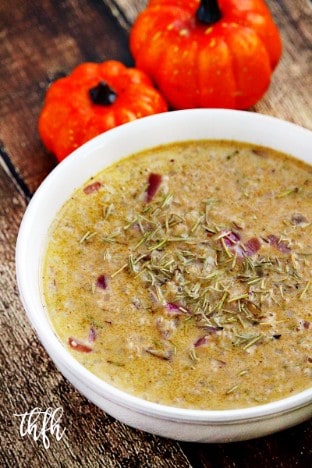 The flavor combinations in this soup sound amazing! I love the idea of adding cauliflower rice (I always buy the frozen bags to make it easier) to soup. This recipe from thehealthyfamilyandhome.com is vegan, dairy free, gluten free as well as paleo and keto friendly. You can find the recipe HERE.
4. Cabbage Soup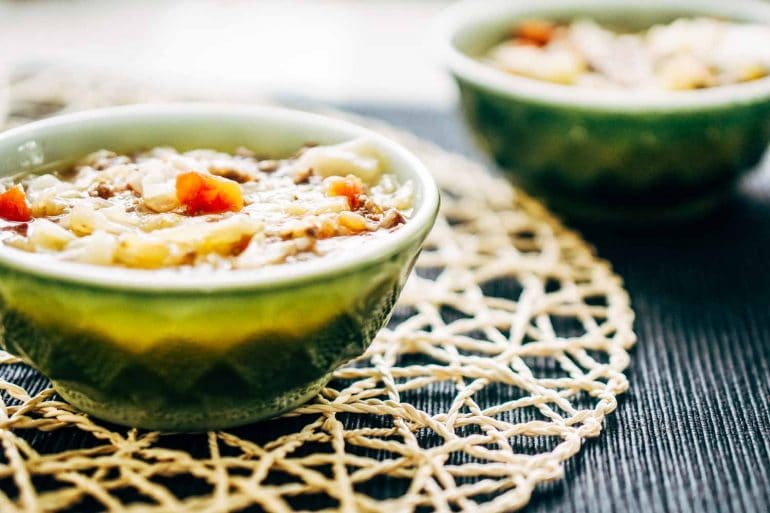 I couldn't not include this cabbage soup recipe from ketogasm.com. This recipe includes such simple ingredients that you most likely already have on hand and sounds absolutely delicious. You can find the recipe HERE.
5. Tomato Feta Soup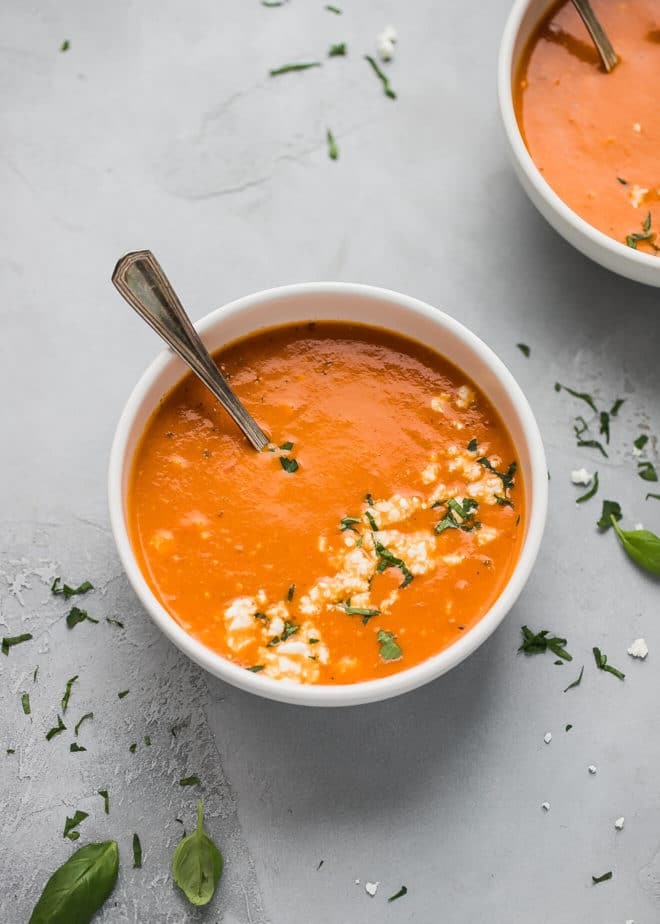 This is one recipe from cookinglsl.com that you guys aren't going to want to miss! Tomato soup is such a classic recipe and I absolutely love the addition of feta cheese. You can find this delicious 30 minute recipe HERE.
6. Quick Mexican Chicken Soup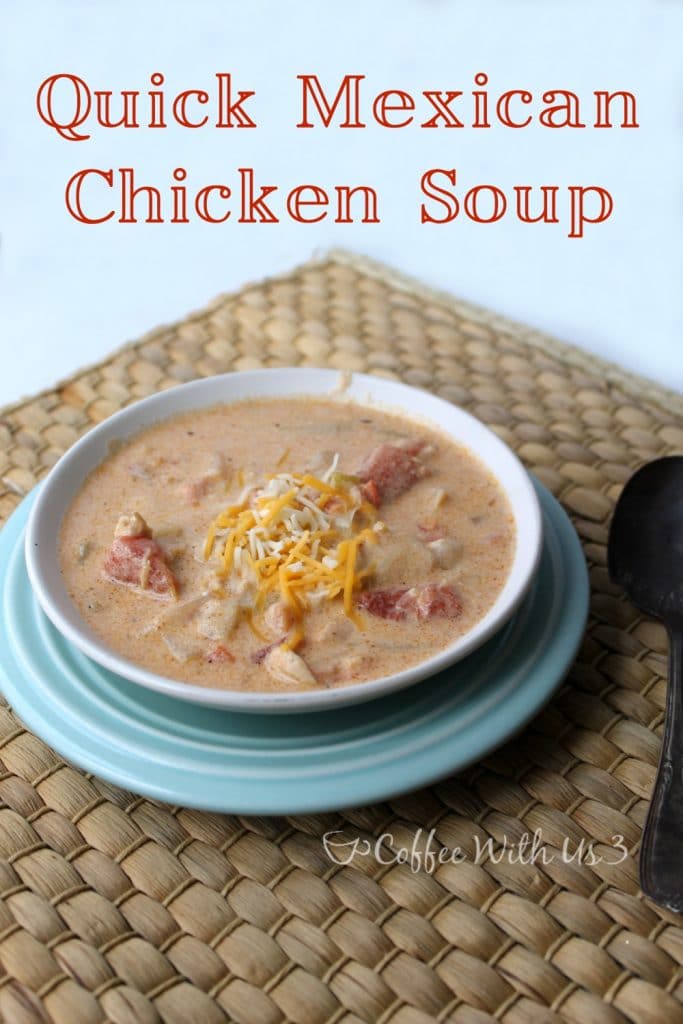 Mexican chicken soup recipes are one of my favorites and this recipe from coffeewithus3.com does not disappoint. You can serve with chips for any non keto family members but it is just as good without! You can find the recipe HERE.
7. Low Carb Beef Chili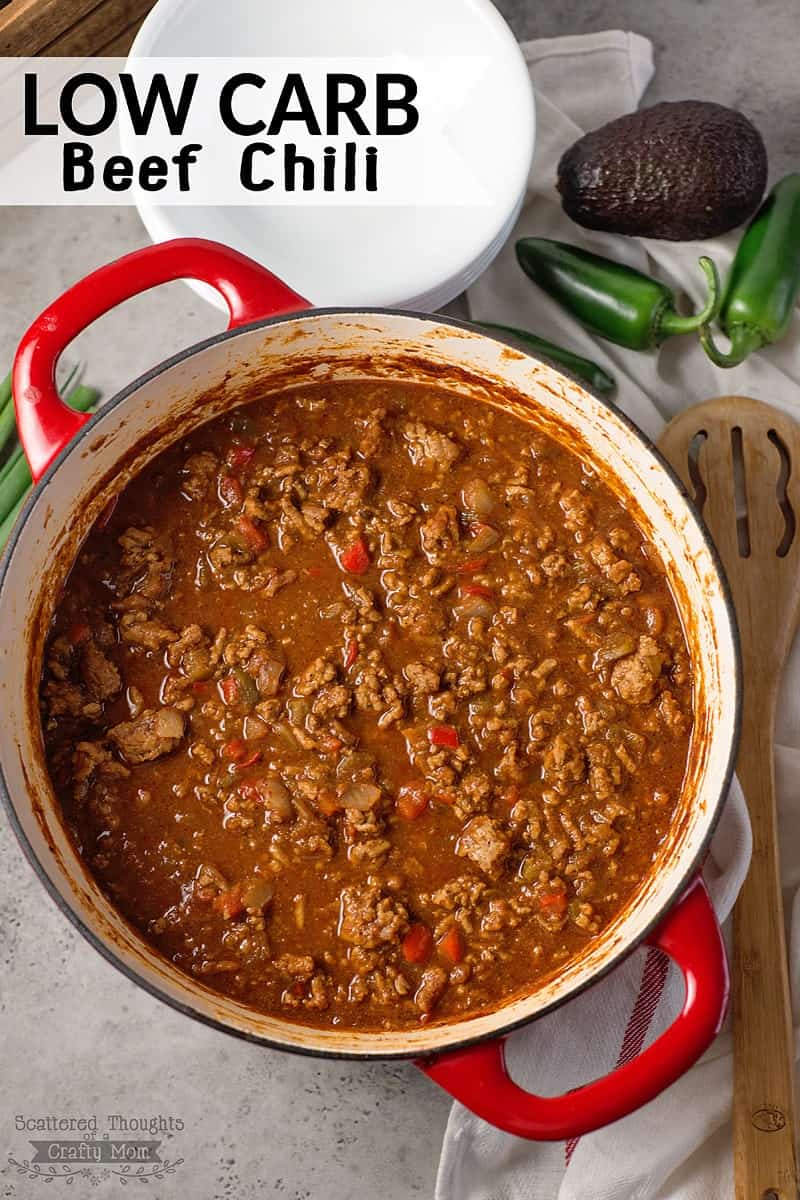 Ok so this recipe isn't technically a soup but is still earned a spot on this list because chili is a family favorite of ours. This low carb chili from scatteredthoughtsofacraftymom.com is made without beans but she suggests simply adding in some beans to the bowl of any non keto family members or kiddos. Love that idea! You can check out the recipe HERE.
8. Low Carb Chicken Soup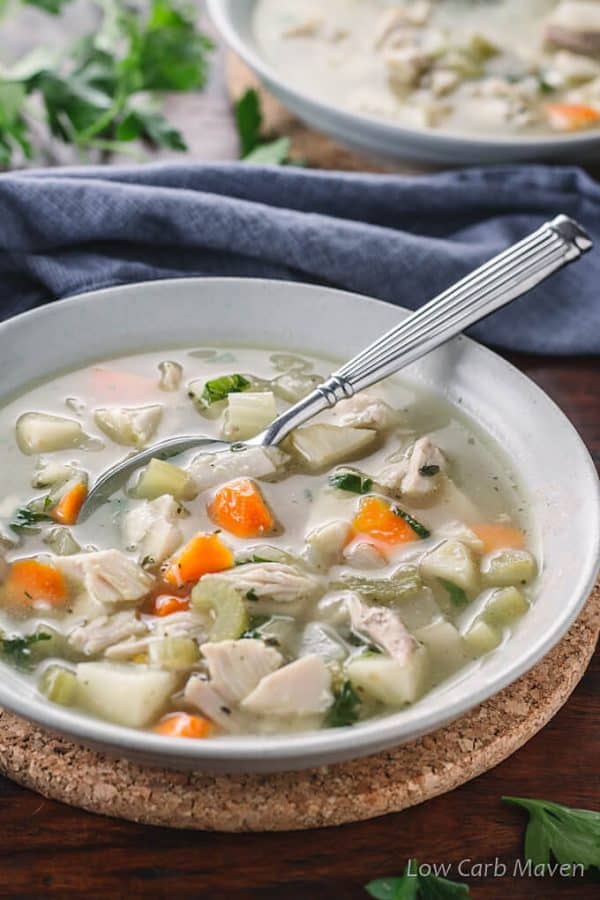 No soup recipe roundup would be complete without a chicken soup recipe. This from scratch chicken and vegetable soup recipe from lowcarbmaven.com is ready in only 30 minutes. This recipe is even more healthy if you use homemade bone broth – perfect for cold and flu season. Keep this recipe on hand for when your kiddos get sick! You can find the recipe HERE.
9. Keto Broccoli Cheese Soup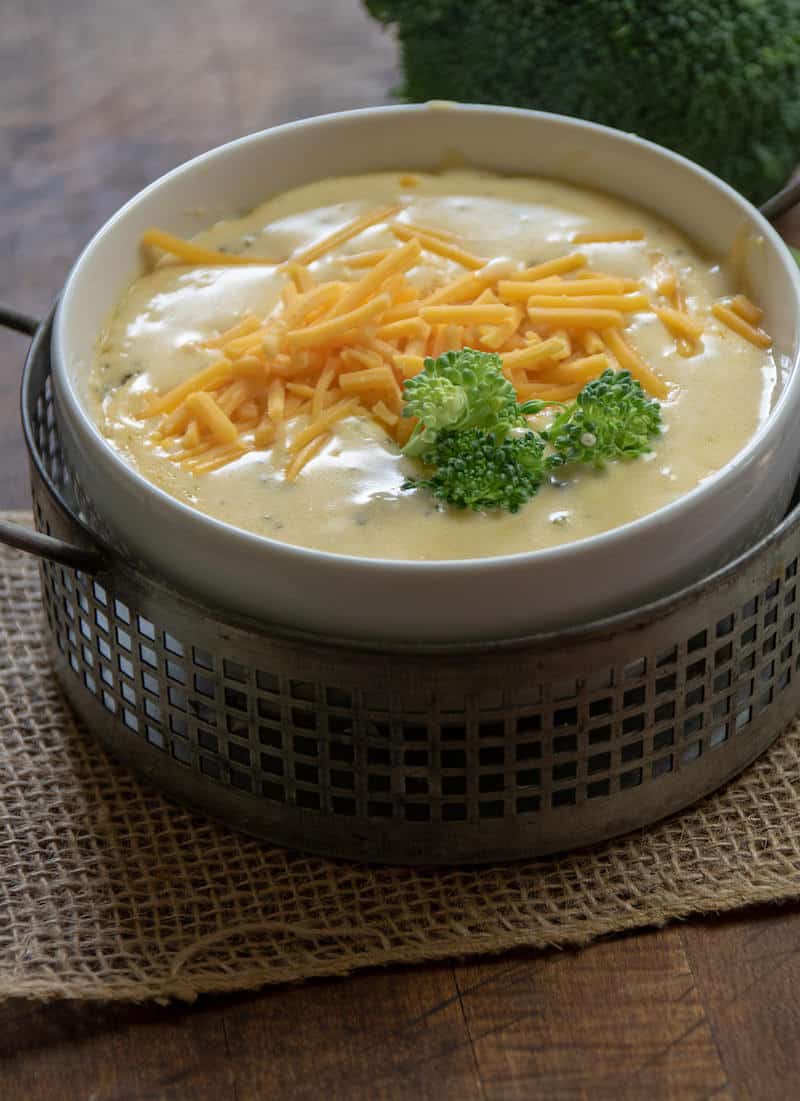 Yum and yum! You can't go wrong with broccoli cheese soup. This recipe from isavea2z.com includes both pressure cooking and crock pot options. Another family favorite of ours. I would love to hear from you guys! Have you tried any of these soup recipes yet?
YOU MAY ENJOY THESE POSTS AS WELL: