19 Keto Christmas Cookies to Make Your Holiday Bright
This is a collection of the most delicious home made low carb Christmas cookies. From peanut butter to shortbread – this collection will keep you on track this holiday season. Get out your cookie cutters!
Well, it is officially November which means bring on ALL the Christmas, right?
We actually have a tradition in our house where we don't start celebrating Christmas until December first – which I LOVE – because it makes the month of December super special.
However, I have to admit that I get a bit jealous of seeing so many people celebrating in November.
This post contains affiliate links. Click HERE to learn more.
Even though we won't be breaking out the Christmas tree anytime soon it is never too early to start thinking about holiday treats!
Christmas and cookies go hand in hand and one of the great things about following a keto or low carb diet is that you don't have to give up Christmas cookies! Woo-hoo!!
If you are on the hunt for the best keto Christmas cookie recipes to enjoy this holiday season then look no further.
Here is a list of the 19 absolute best keto Christmas cookies recipes that there are. Enjoy!
Be sure to check out my posts on Keto Holiday Desserts, Keto Christmas Dinner, and Keto Holiday Sides Dishes for the best Keto Christmas this year!
CLICK HERE TO PIN THESE RECIPES TO YOUR PINTEREST BOARDS!
1. Low Carb, Keto, Gluten Free Sugar Cookies
Sugar cookies are a holiday favorite! And this sugar and gluten free version from lowcarbyum.com are the perfect treat to bake and decorate with your family.
You can find the recipe HERE.
2. Peppermint Bark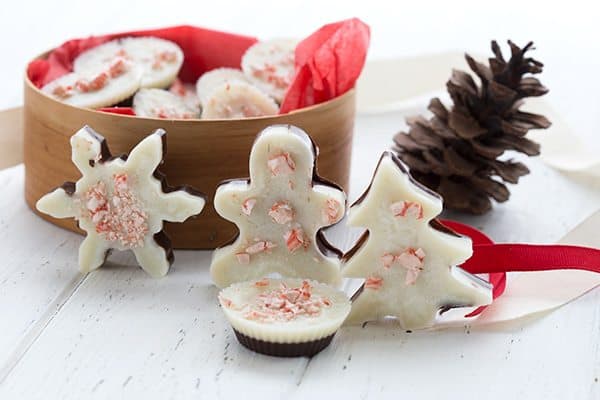 Peppermint Bark is my absolute favorite!! And I just can't get over how delicious this peppermint bark from alldayidreamaboutfood.com looks!
The Christmas cutouts are adorable and would even make a great gift. You can find the recipe HERE and while you are there you have to check out Carolyn's site if you haven't yet – it is one my favorite keto recipe sites.
2. Keto Peanut Butter Fudge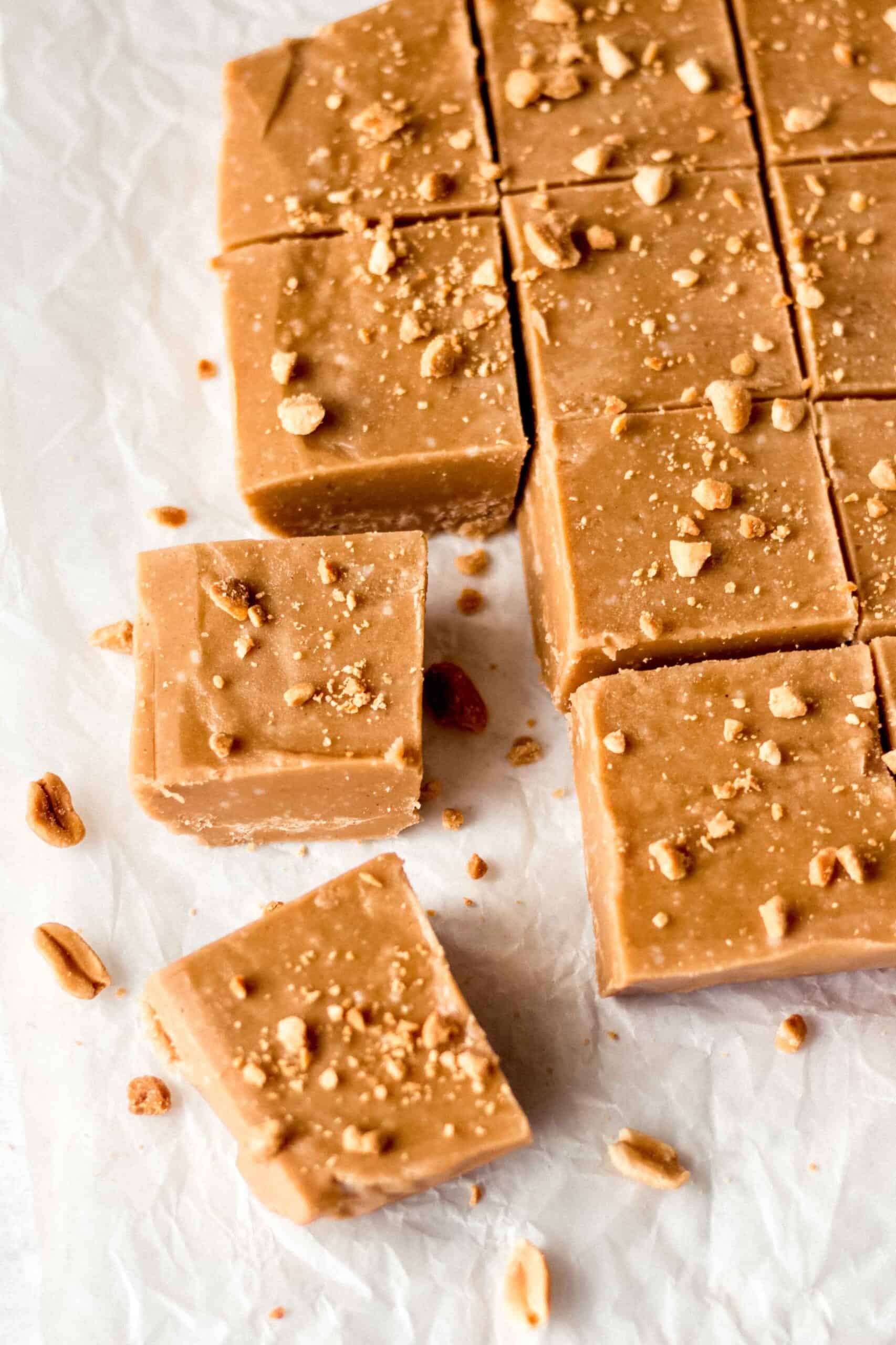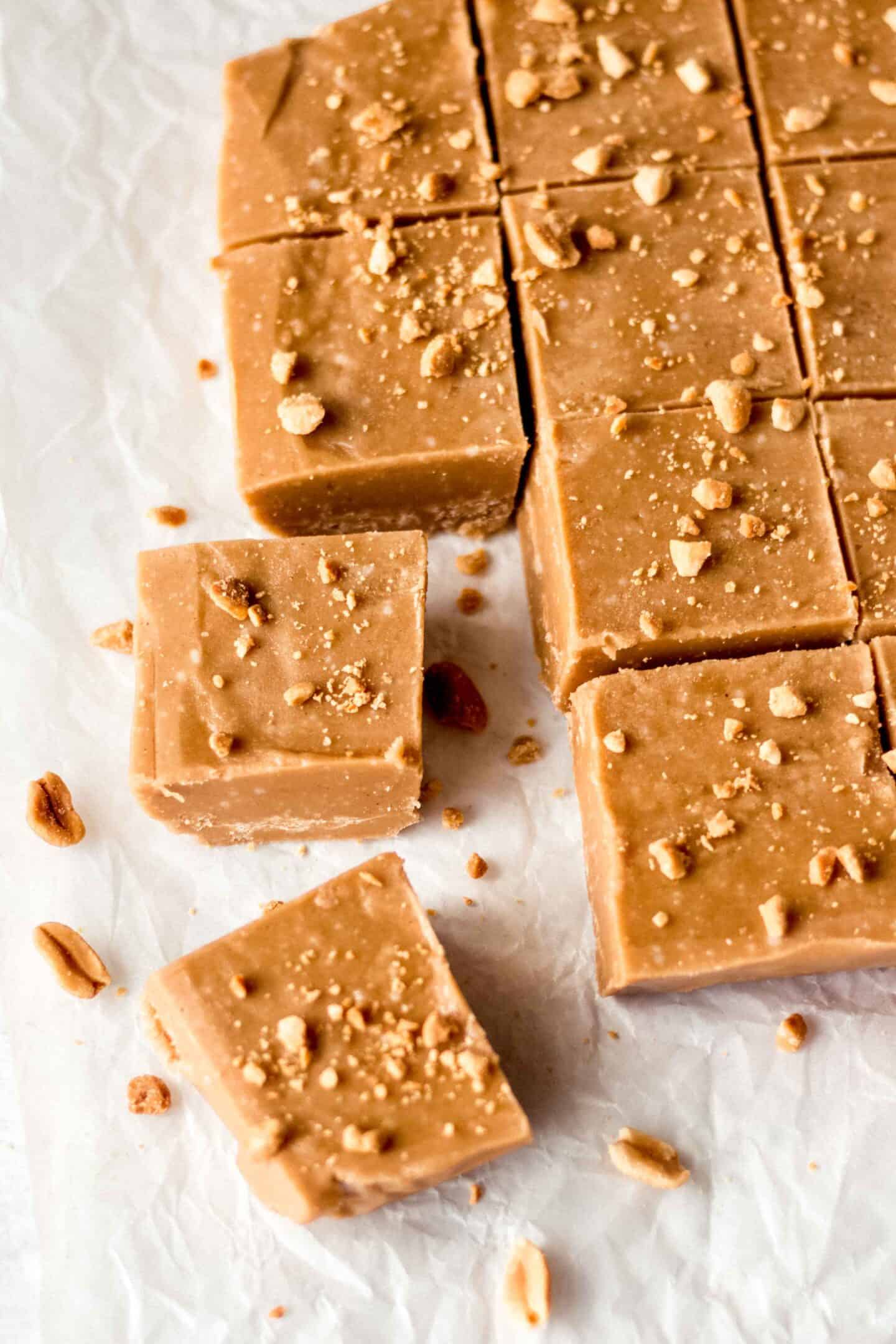 You will LOVE this keto peanut butter fudge. Chocolate and peanut butter is the BEST combo! And with only 5 simple ingredients this fudge comes together in a flash. You can find the recipe HERE.
3. Salted Caramel Cups
These salted caramel dark chocolate cups from Joy Filled Eats are filled with salted caramel and are the perfect Christmas treat. You can find the recipe HERE.
4. Healthy Almond Cookies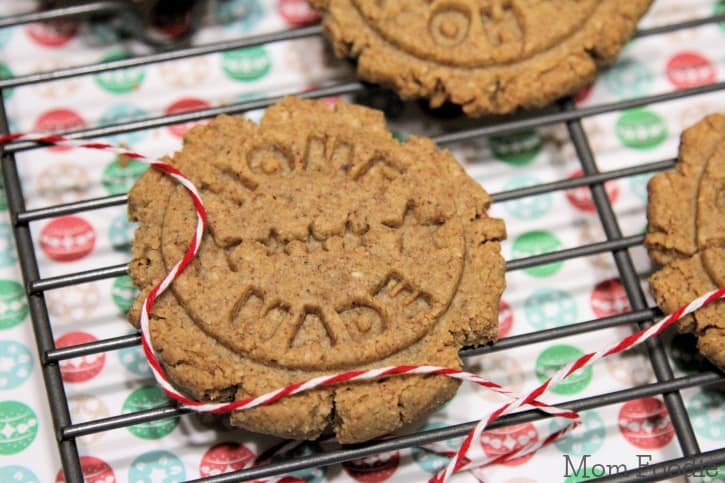 These grain free and sugar free Healthy Almond Cookies from momfoodie.com are chock full of healthy fats. This recipe uses such simple ingredients and are the perfect guilt free holiday treat. You can check out the recipe HERE.
5. Sugar Free Gingerbread Cookies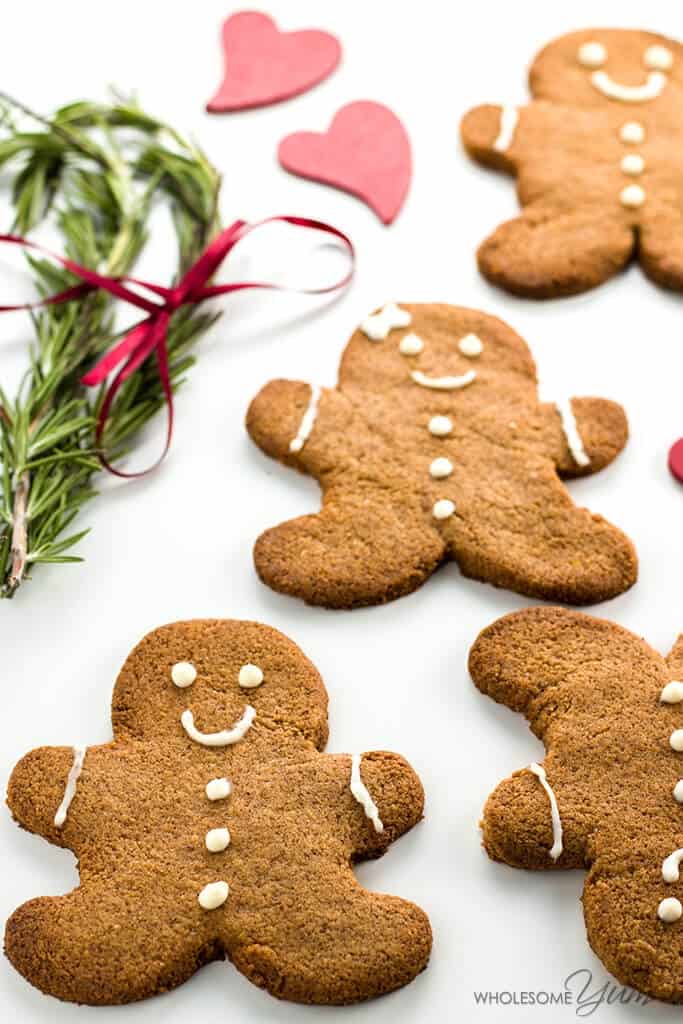 These sugar free gingerbread cookies from wholesomeyum.com are the perfect holiday activity to do with your kids! Maya includes a video on her site so you can see just how to make them. You can find the recipe and video HERE.
6. German Christmas Cookies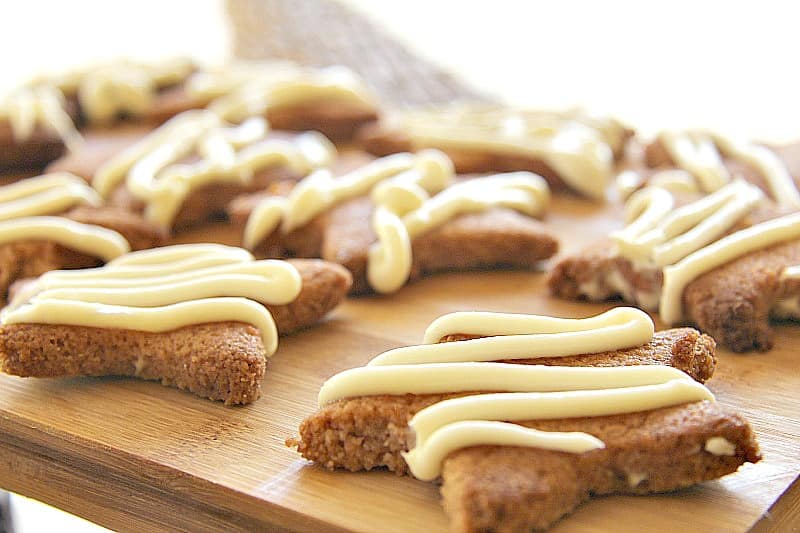 These German Christmas cookies from divaliciousrecipes.com are gluten, dairy, and sugar free. The recipe calls for only five simple ingredients you most likely have on hand and produce a macaroon-like texture. Yum! You can find the recipe HERE.
RELATED: The Best Keto Holiday Desserts
7. Chocolate Chip Cookie Cheesecake Bars
Chocolate chip cookies and cheesecake are two of my absolute favorite things. A recipe that combines both? Sign me up! This amazing bar recipe from thismomsmenu.com is the perfect holiday treat! You can find the recipe HERE.
8. Low Carb Chocolate Peppermint Stars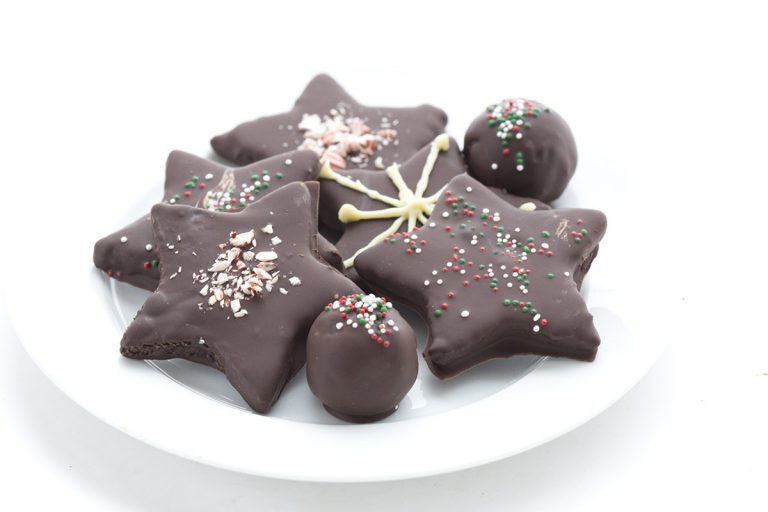 Here comes another chocolate peppermint recipe from alldayidreamaboutfood.com. Chocolate and peppermint are pretty much my favorite flavor combo and these Low Carb Chocolate Peppermint Stars are not only pretty but sound delicious. You can find the recipe HERE.
9. 3- Ingredient Old Fashioned Peanut Butter Cookies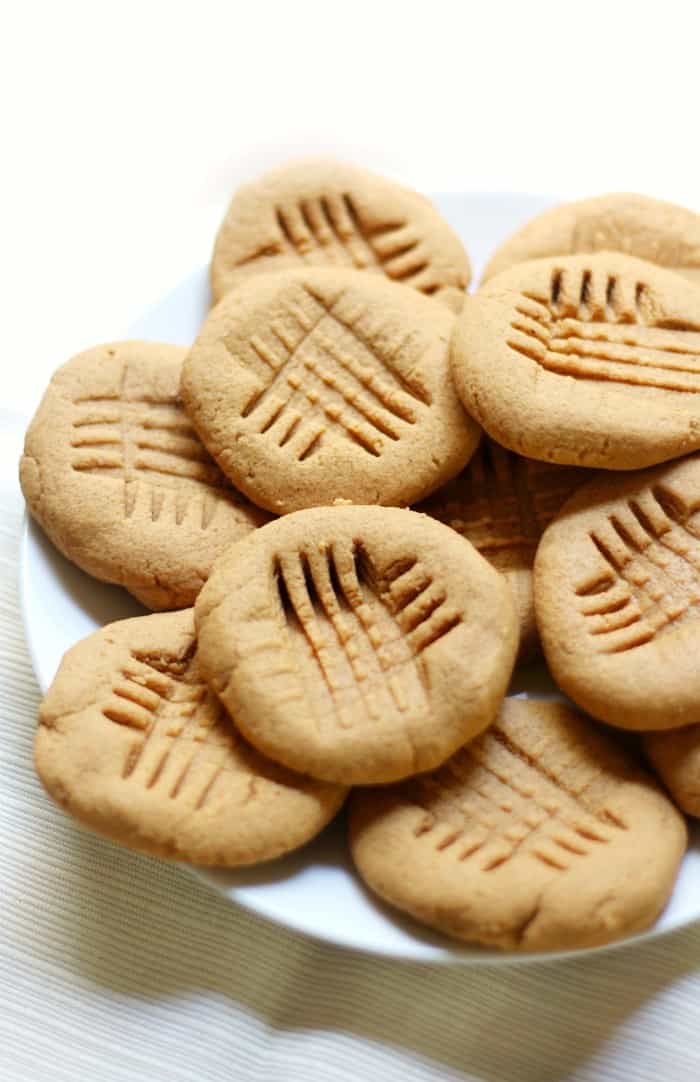 Peanut butter cookies are another holiday classic and this version from strenghtandsunshine.com is gluten free, dairy free, sugar free, and vegan.
With only three ingredients needed to make these you will be able to whip up a batch in no time for those holiday parties. You can find the recipe HERE.
10. Low Carb Peanut Butter Balls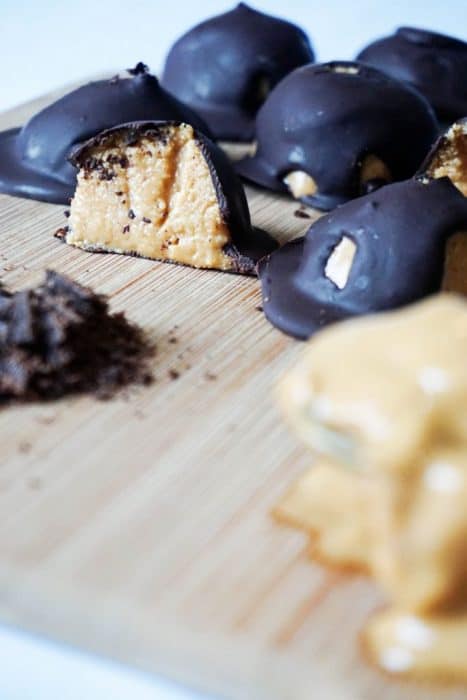 These low carb peanut butter balls (or buckeyes) from ketoconnect.net have me drooling! Peanut butter and chocolate is another favorite combo of mine and this recipe uses only 4 ingredients which makes it even better!
You can add some sweetener to the bakers chocolate if unsweetened chocolate is too bitter for you. You can find the recipe HERE.
11. Flourless Sugar-Free Chocolate Almond Fudge Cookies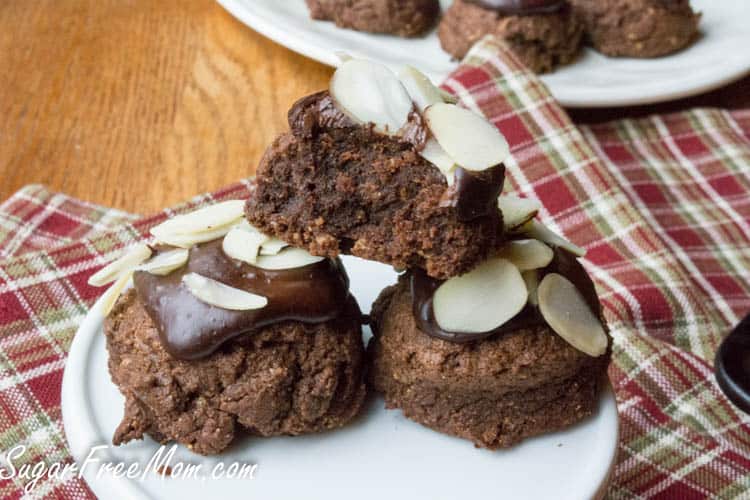 As a huge chocolate lover, these fudgy cookies from sugarfreemom.com are right up my ally! These would be perfect for a holiday cookie exchange! You can find the recipe HERE.
12. Low Carb Keto Chocolate Chip Cookies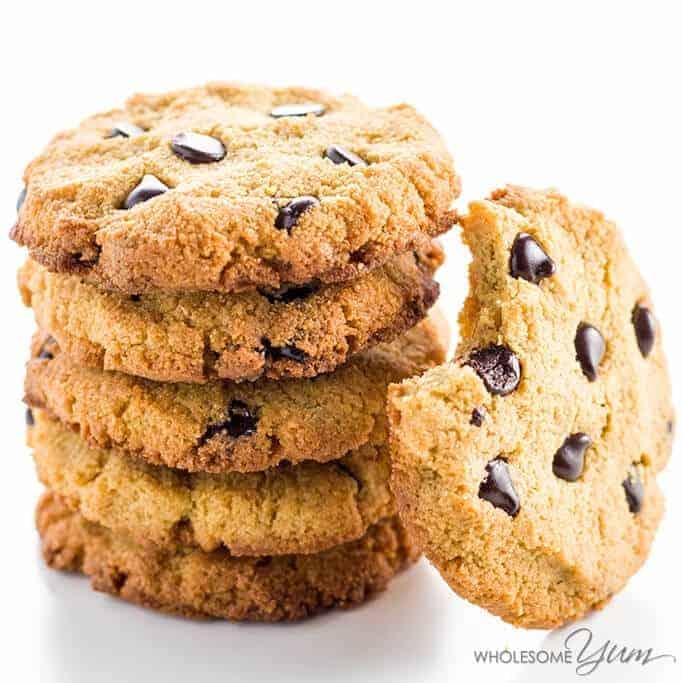 No Christmas cookie roundup would be complete without this classic. This low carb keto chocolate chip cookie recipe from wholesomeyum.com is sure to please. You can find the recipe HERE.
13. Cranberry Almond Biscotti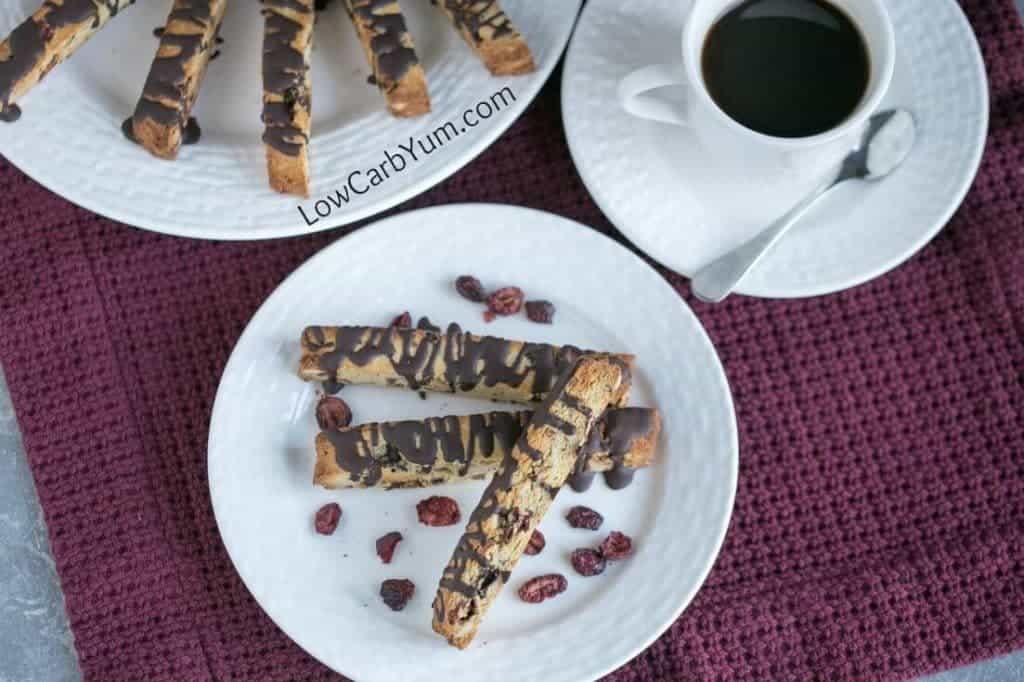 Grab your bulletproof coffee because this low carb and gluten free Cranberry Almond Biscotti from lowcarbyum.com is a great holiday treat to have with your coffee!
The cranberry and almond flavor just screams Christmas. You can find the recipe HERE.
14. Low Carb Peanut Butter and Jelly Thumbprint Cookies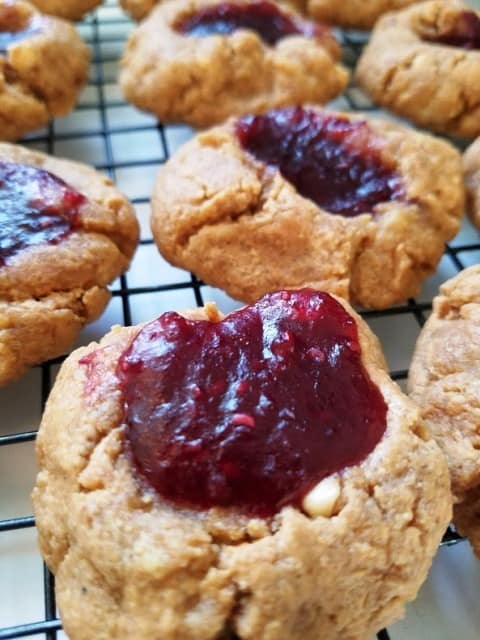 I absolutely love this spin on a holiday classic from mooreorlesscooking.com. The addition of peanut butter to thumbprint cookies is genius! You can find the recipe HERE.
15. Keto Trash Cookies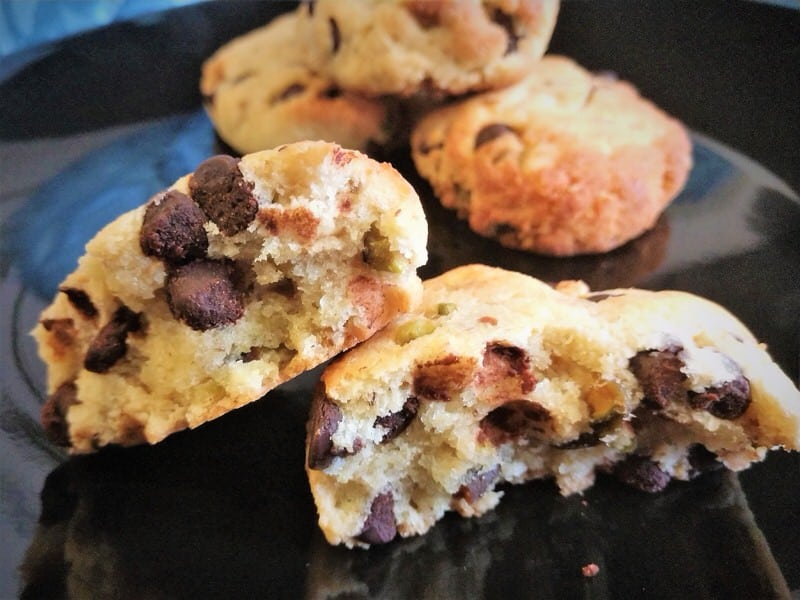 This isn't your average chocolate chip cookie recipe! These keto trash cookies from lowcarbinspirations.com are the perfect salty and sweet combo.
Another great option for a cookie exchange! You can find the recipe HERE.
16. Tag Along Cookie Bars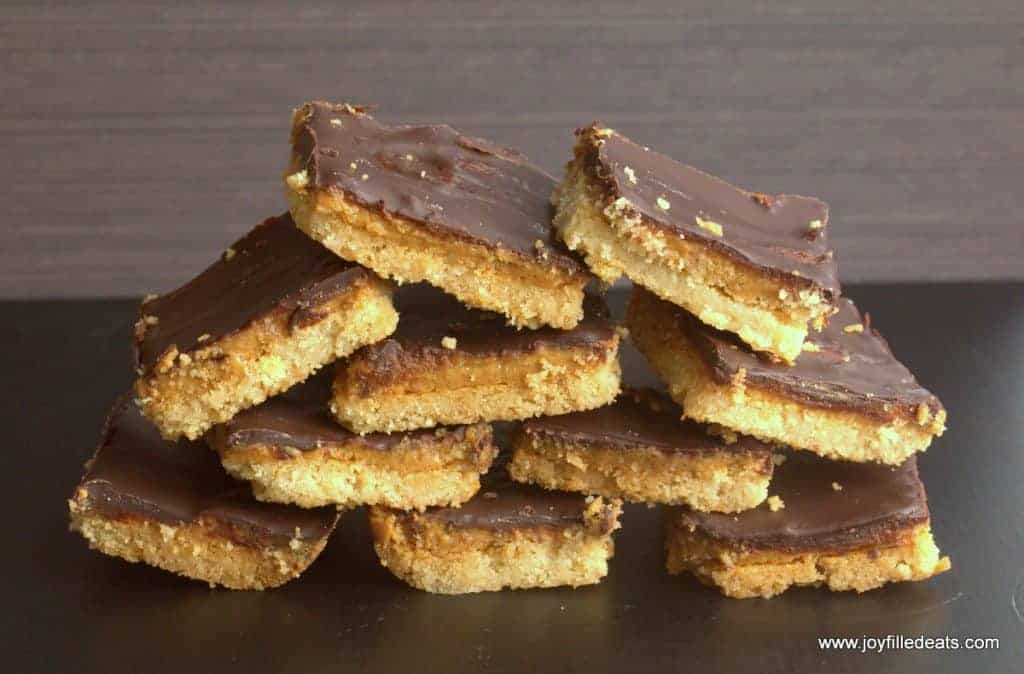 Another chocolate and peanut butter combo coming at ya! These tagalong cookie bars from joyfilledeats.com are a crowd pleaser for sure!
Bring these to your next holiday party and get ready for the compliments to come rolling in! You can find the recipe HERE.
17. Keto No Bake Cookies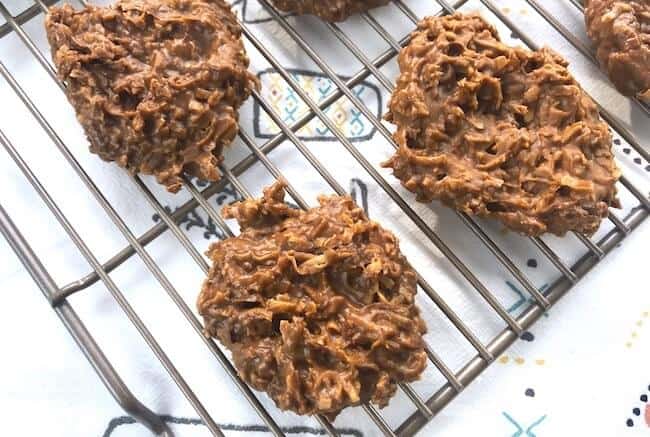 These five ingredient keto no bake cookies from thesoccermomblog.com are the perfect recipe to throw together in 30 minutes or less during the busy holiday season. You can find the recipe HERE.
18. Pecan Sandies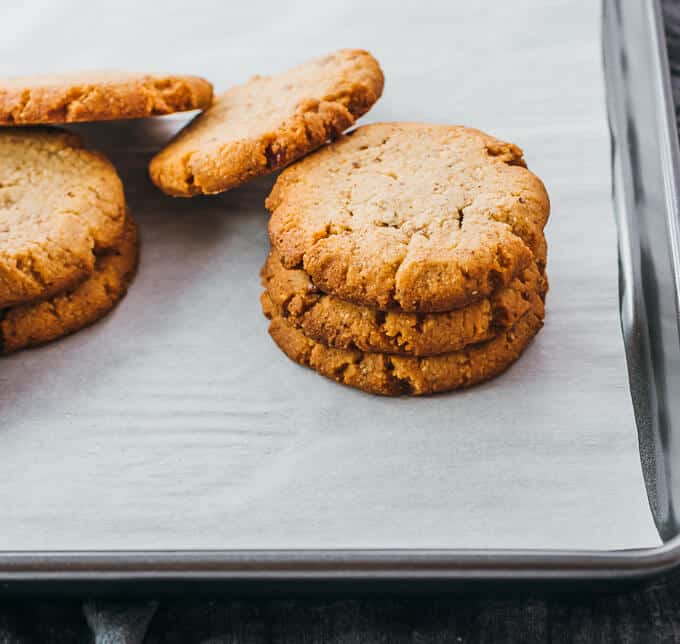 These pecan sandies from savorytooth.com are a delicious spin on your traditional shortbread cookie. Gluten free and low carb shortbread? Sign me up! You can find the recipe HERE.
19. Coconut Flour Cranberry Orange Cookie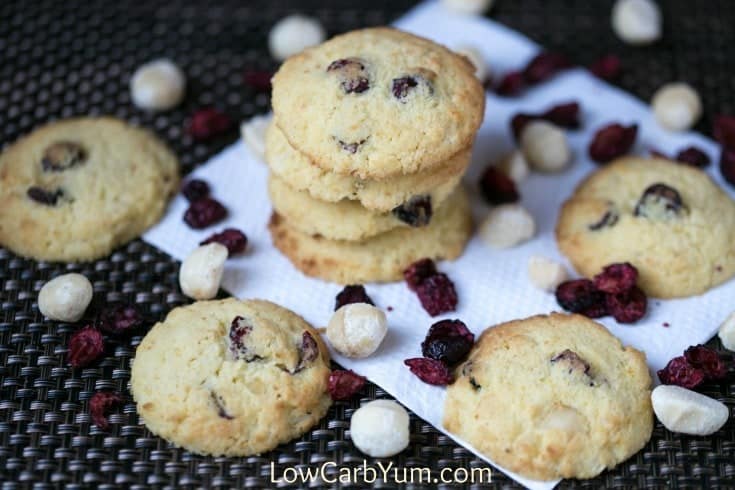 I love the flavor combo of orange and cranberry in these Coconut Flour Cranberry Orange Cookies from lowcarbyum.com. You are going to want to add these to your Christmas cookie list for sure! You can find the recipe HERE.
Posts Related to Keto Christmas Cookies
The Best Keto Christmas Desserts
Recipes for Very Keto Christmas Dinner
Keto Christmas Dinner Side Dishes to Impress Your Guests
DON'T FORGET TO PIN FOR LATER!!!