11 Keto Holiday Side Dishes To Wow Your Friends
Last Updated on April 19, 2023 by Rachel
These keto holiday side dishes are delicious enough to serve to your non keto family members. Perfect for Thanksgiving or Christmas.
The holidays are a time for friends, family, and of course FOOD. For many people following a keto or low carb diet I know that the FOOD part of the holidays can lead to a lot of stress.
As an Amazon Associate I earn from qualifying purchases. You can read my full disclosure HERE. 
With all of the yummy food being passed around the holiday dinner table there is likely not many keto or low carb options.
The good news is that I have put together a list of 11 super yummy keto holiday side dishes that are special enough for Thanksgiving or Christmas.
And they are so tasty that even your non keto family members will love them!
Be sure to check out my post on Smoothie Recipes Without Yogurt as well!
Low Carb Sweet Potato Casserole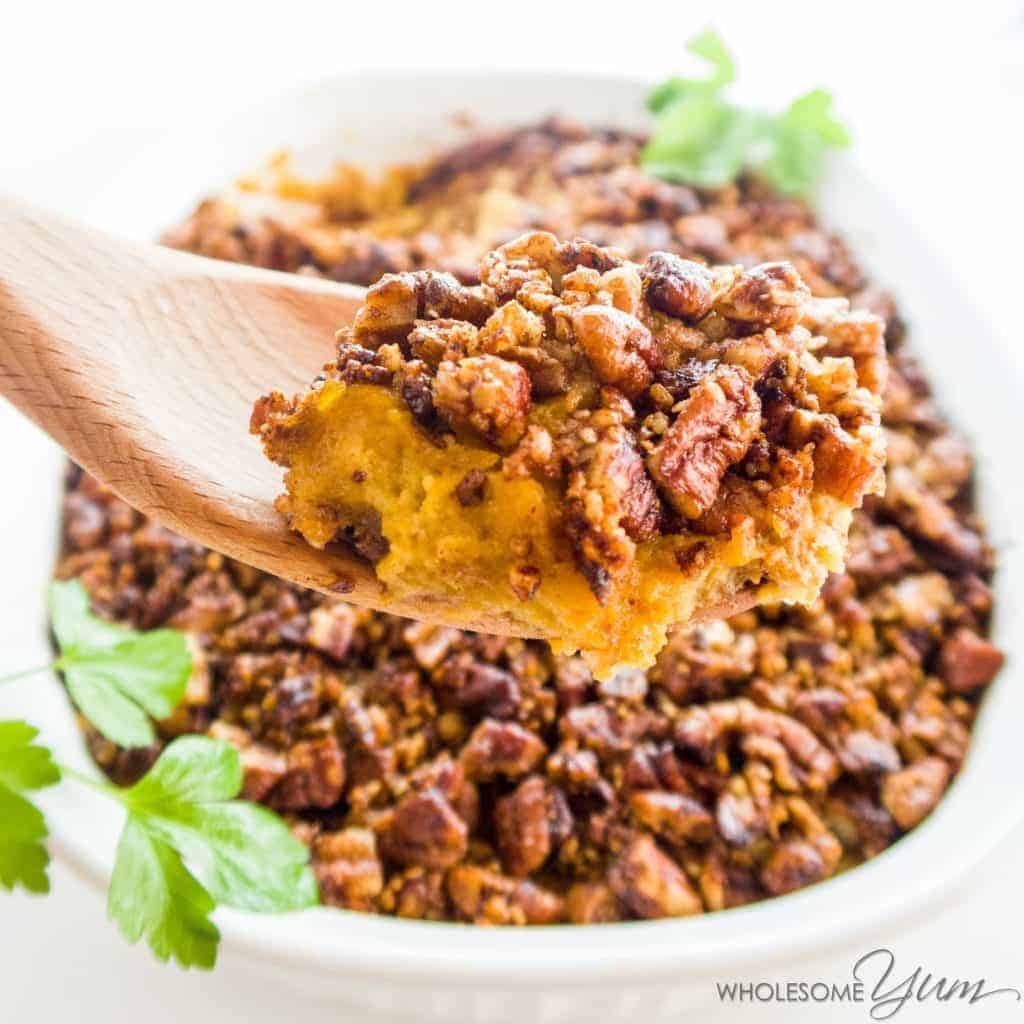 This classic holiday recipe swaps out the sweet potatoes with keto friendly butternut squash and cauliflower!
You can find the recipe at Wholesome Yum.
Cheesy Baked Asparagus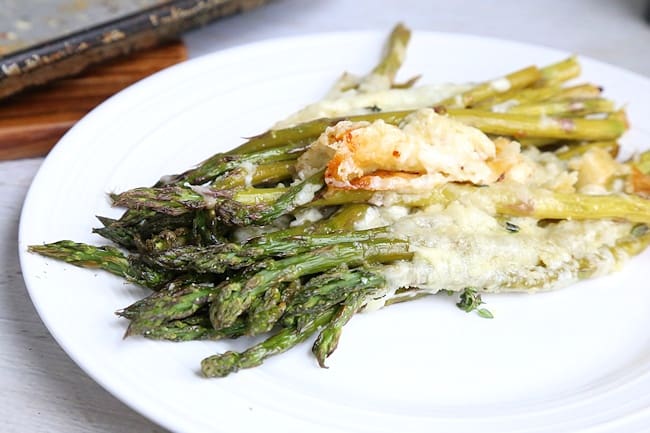 Roasted asparagus is one of my favorite side dishes. And cheese makes everything better!
You can find the recipe at Mom Foodie.
Riced Cauliflower Stuffing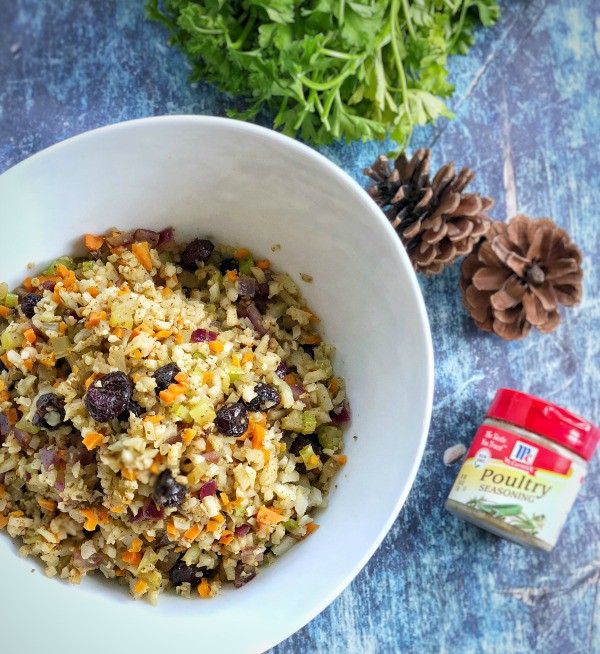 This riced cauliflower stuffing recipe is a great alternative to traditional stuffing. It's keto, paleo, gluten free, and Whole 30 compliant.
You can find the recipe at Thyme and Joy.
Baked Yellow Squash Noodles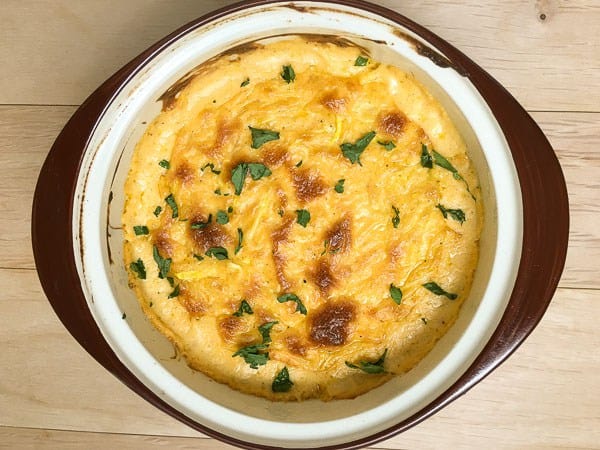 This baked yellow squash noodle dish is delicious enough for any holiday dinner table.
You can find the recipe at A Sprinkling of Cayenne.
RELATED: 19 KETO CHRISTMAS COOKIES TO MAKE YOUR HOLIDAY BRIGHT
Air Fryer Brussel Sprouts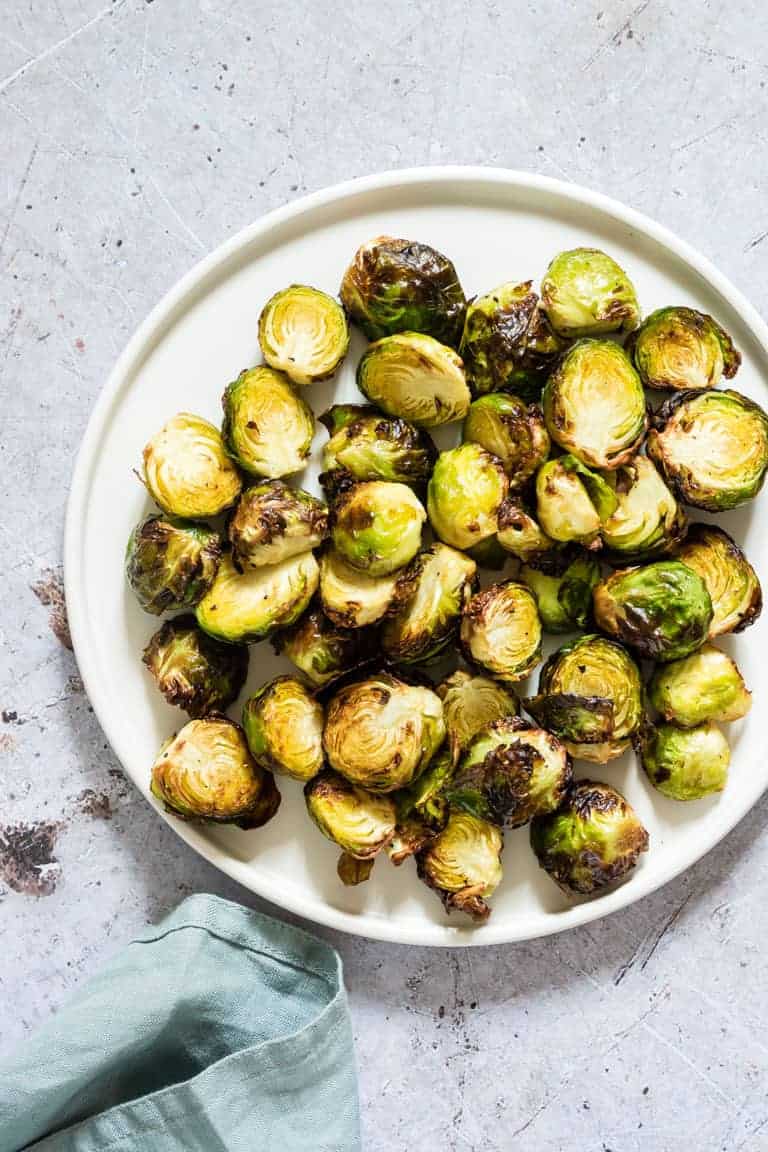 These ain't your Grandma's brussel sprouts! Cooking them in an AIR FRYER makes them extra crispy and delicious.
You can find the recipe at Recipes from a Pantry.
Instant Pot Mashed Cauliflower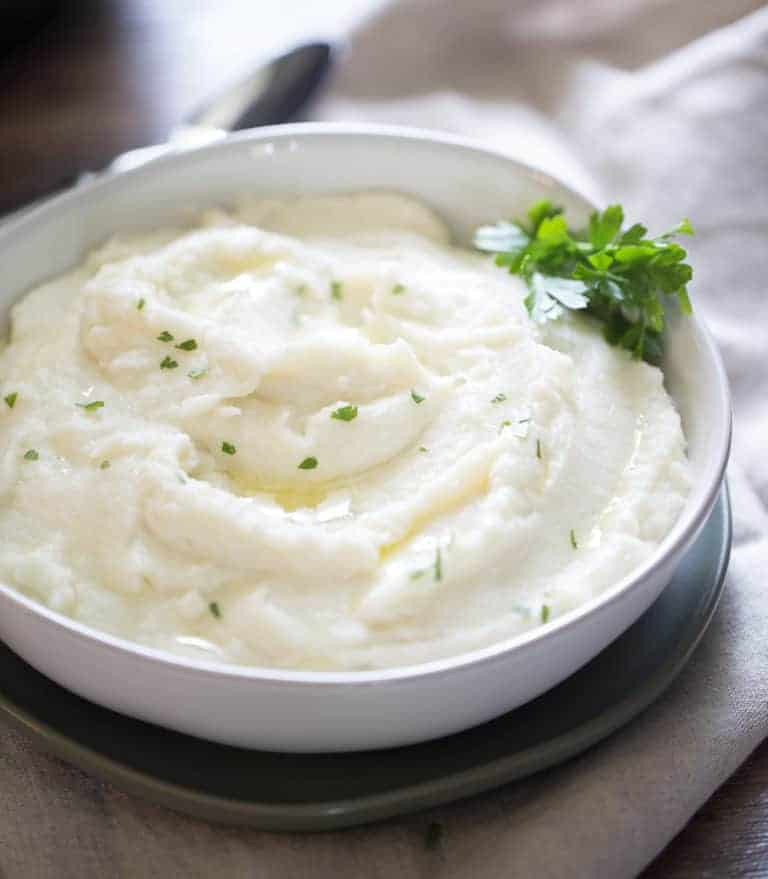 Mashed cauliflower is the keto version of mashed potatoes and you many not even be able to tell the difference. Cooking them in your INSTANT POT makes them come together in a flash!
You can find the recipe at Basil and Bubbly.
Green Beans Almandine with Bacon and Garlic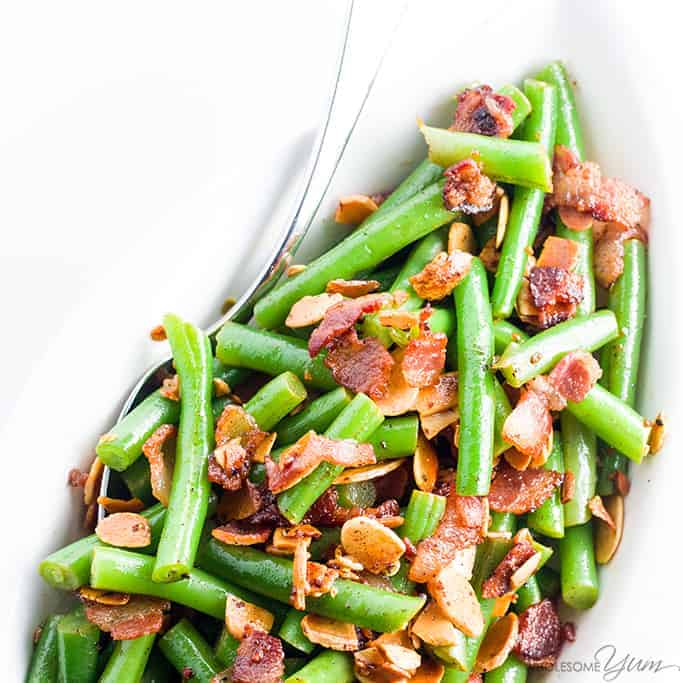 These pan fried crispy green beans with bacon and garlic will make your holiday bright.
You can find the recipe at Wholesome Yum.
Roasted Brussel Sprouts with Butternut Squash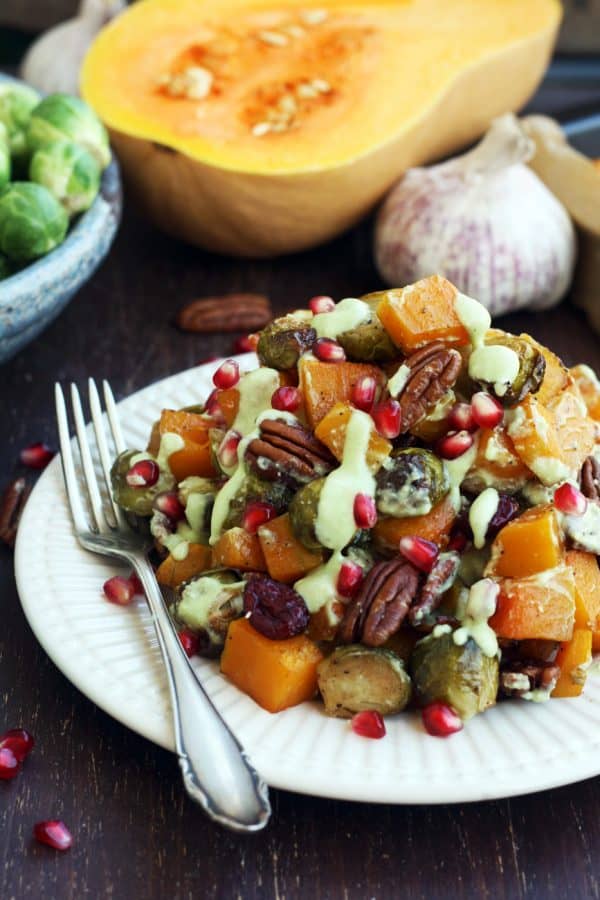 This droll worthy side dish is made with brussel sprouts, butternut squash, pecans, cranberries, and has an avocado roasted garlic dressing. Oh my yum!
You can find the recipe at Happy Kitchen Rocks.
Garlic Parmesan Roasted Mushrooms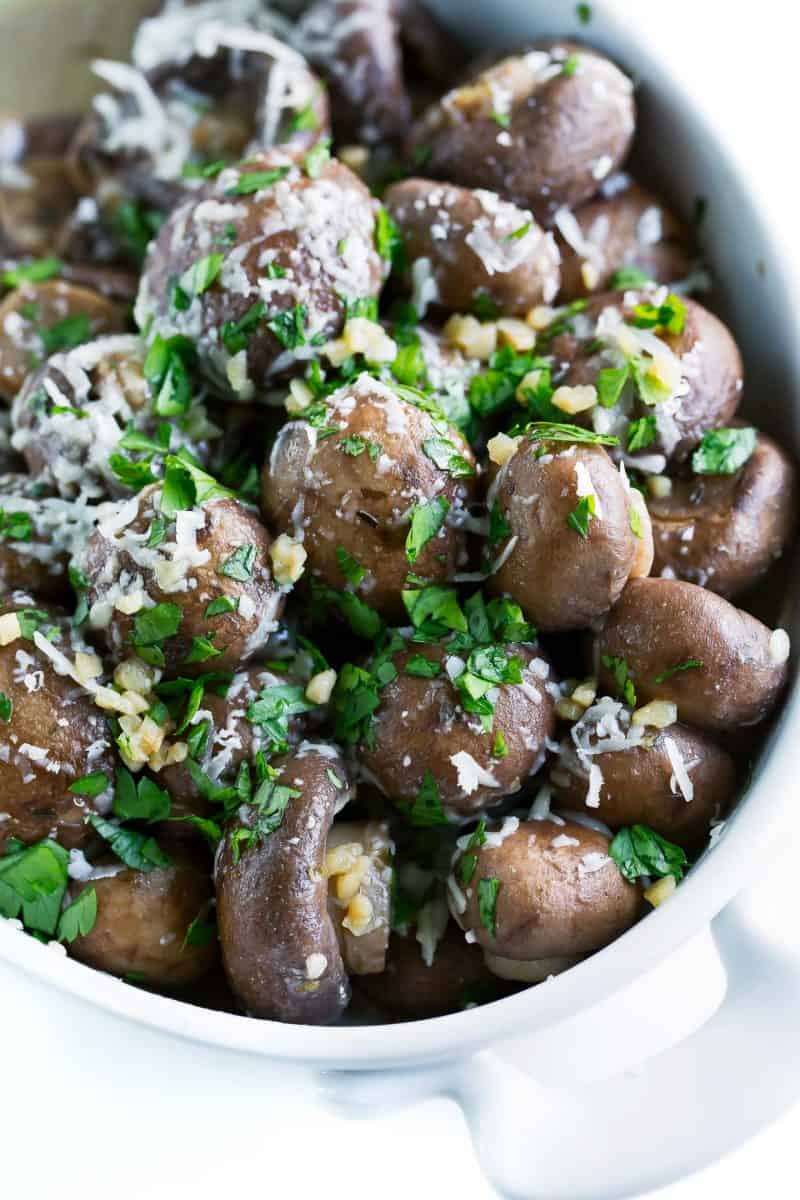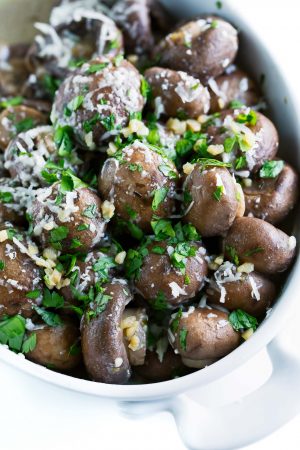 These garlic parmesan roasted mushrooms are a terrific gluten free and low carb holiday side dish recipe.
You can find the recipe at Peas and Crayons.
Lemon Alfredo Whole Roasted Cauliflower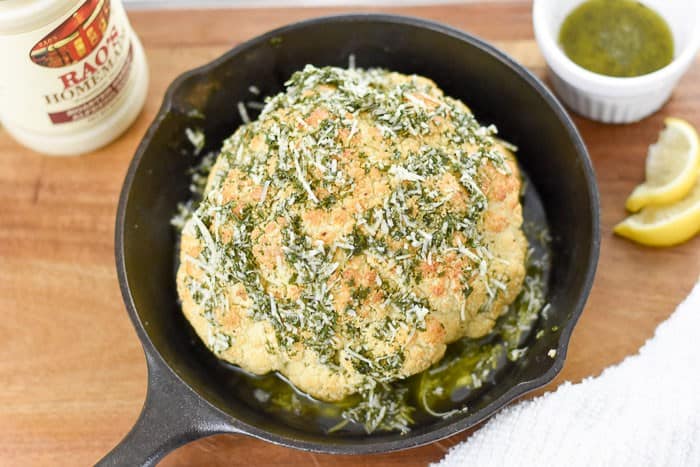 Roasted cauliflower with Alfredo sauce and lemon. Sound delicious, right?
You can find the recipe at Dash of Jazz.
Roasted Radishes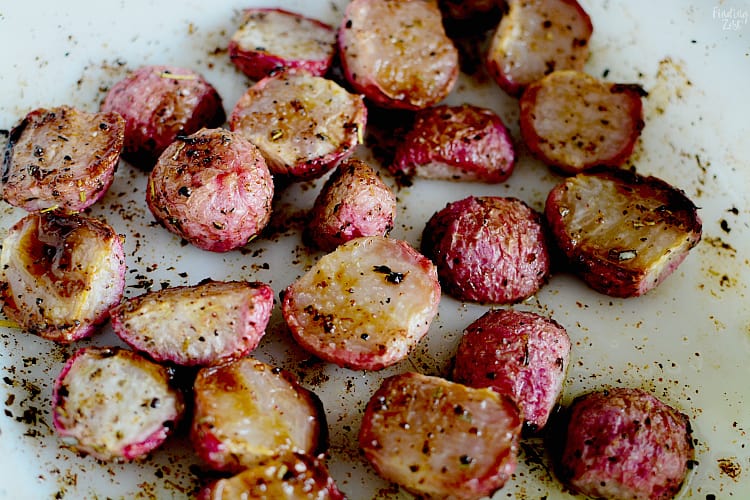 These roasted radishes are the perfect low carb swap for roasted potatoes. Roasting and caramelizing them makes them lose their strong, pungent flavor. When roasting, the more char the better!
You can find the recipe at Finding Zest.
RELATED KETO HOLIDAY POSTS:
Keto Christmas Cookies Recipes
RELATED KETO POSTS:
10 Things to Do To Break Through a Weight Loss Stall on the Keto Diet
The Keto Flu and How to Beat It
The Best Keto Cookie Dough Fat Bombs
11 Essential Keto Pantry Items To Always Have On Hand
20 Super Delicious Keto Snack Recipes That Will Help You Lose Weight