Smoothies for Weight Loss
List of 20 healthy smoothies for weight loss.
This list of 20+ healthy smoothies are easy to make and can help to support a healthy weight loss plan.
Smoothies are the bomb.com! Don't you guys agree??
They are SO easy to make, are packed full of nutrients, and can help to support healthy weight loss.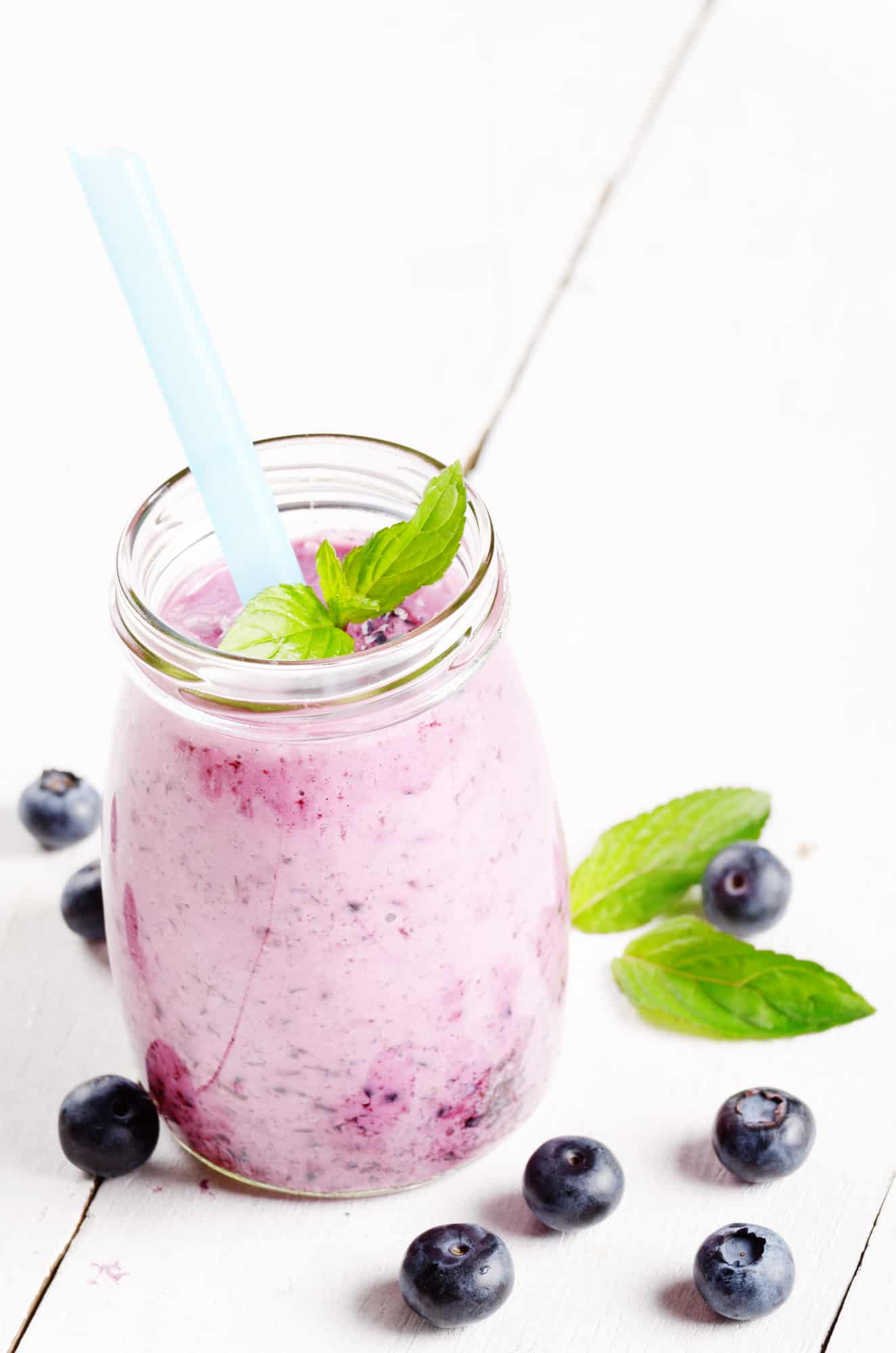 They are so versatile, the flavor combinations are endless, and they make the perfect snack OR meal.
I LOVE smoothies for those busy mornings when I am rushing out the door – smoothies are the perfect on the go wholesome and nutritious breakfast.
As an Amazon Associate I earn from qualifying purchases. You can read my full disclosure HERE. 
When making smoothies, I always try to stay away from the overly processed meal replacement shakes. Instead, I make my smoothies from a clean protein powder and whole food ingredients. Bring on the fruits and veggies!
Lately, I have been loving KOS Protein Powder.
Pro Tip: If you are not big on veggies -smoothies are a great option for you because they are super easy to sneak in those veggies – you seriously can't even taste spinach in a smoothie.
Are smoothies good for weight loss?
Smoothies will not automatically burn your fat off. But they can be a great addition to a healthy weight loss plan – when done right.
Smoothies that are made with whole foods are nutrient-dense and full of fiber – which can fight off hunger and keep you satisfied throughout the day.
When drinking smoothies to lose weight be sure to avoid adding any added sugar (the sugar in the fruit should act as the sweetener), fruit juice, ice cream, etc.
My favorite ingredients to add to healthy smoothies for weight loss are:
Spinach
Kale
Unsweetened Almond Milk
Coconut Water
Strawberries
Blueberries
Banana
Pineapple
Chia Seeds
Flax Seeds
Cacao
Greek Yogurt
It is fun to experiment with different flavor combinations of ingredients – but sometimes it is also easier to follow a recipe.
Do you love smoothies but not yogurt? Check out my post on Smoothie Recipes Without Yogurt.
Try one (or more) of the recipes below for a delicious and nutrient-dense smoothie that is both easy, delicious, and great for weight loss.
As you can see, there are so many different flavor combinations and recipes for weight loss smoothies. What is your favorite smoothie recipe?
Related Weight Loss Articles
Protein Without the Belly Bloat
Best Smoothies for Weight Loss