Last Updated on January 16, 2021 by Rachel
This post is sponsored by North Coast Organic through Kitchen PLAY. All opinions are my own.
Have your apple pie for breakfast! These apple pie overnight oats are sweetened with apple juice and will be your new favorite breakfast treat.
Apple juice is my kids' absolute favorite drink. They would drink it all day if they could. I have to admit that I have always felt a bit guilty giving apple juice to my kids as I know that it is high in sugar and not the healthiest.
Most people are surprised to learn that most apple juice you buy at the store comes from concentrate – even the organic brands. When apple juice is reduced into a concentrate, it is heated until most of the water is gone and it is reduced into a sugary syrup. This syrup is stored for who knows how long before being reconstituted with water and then bottled and sold.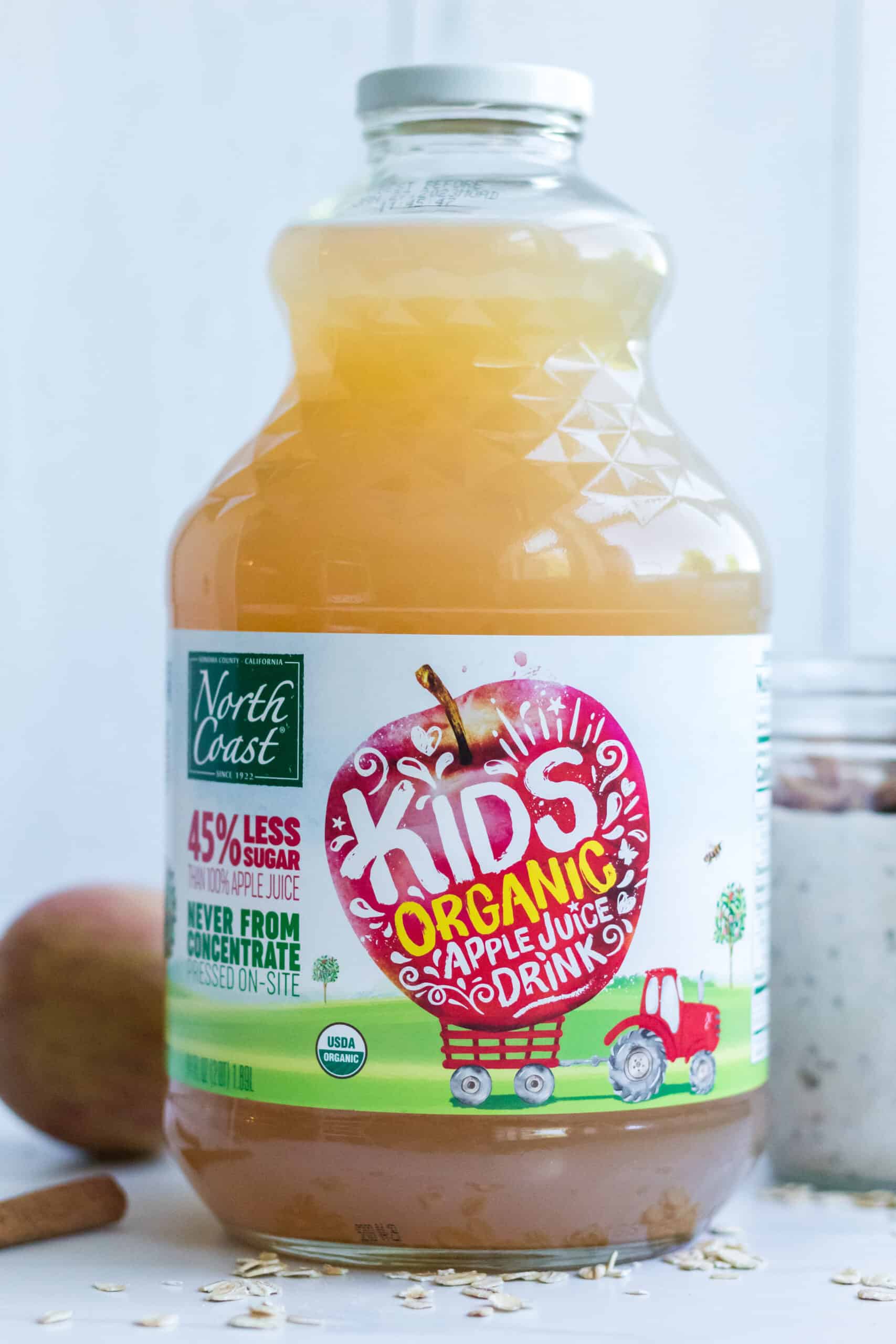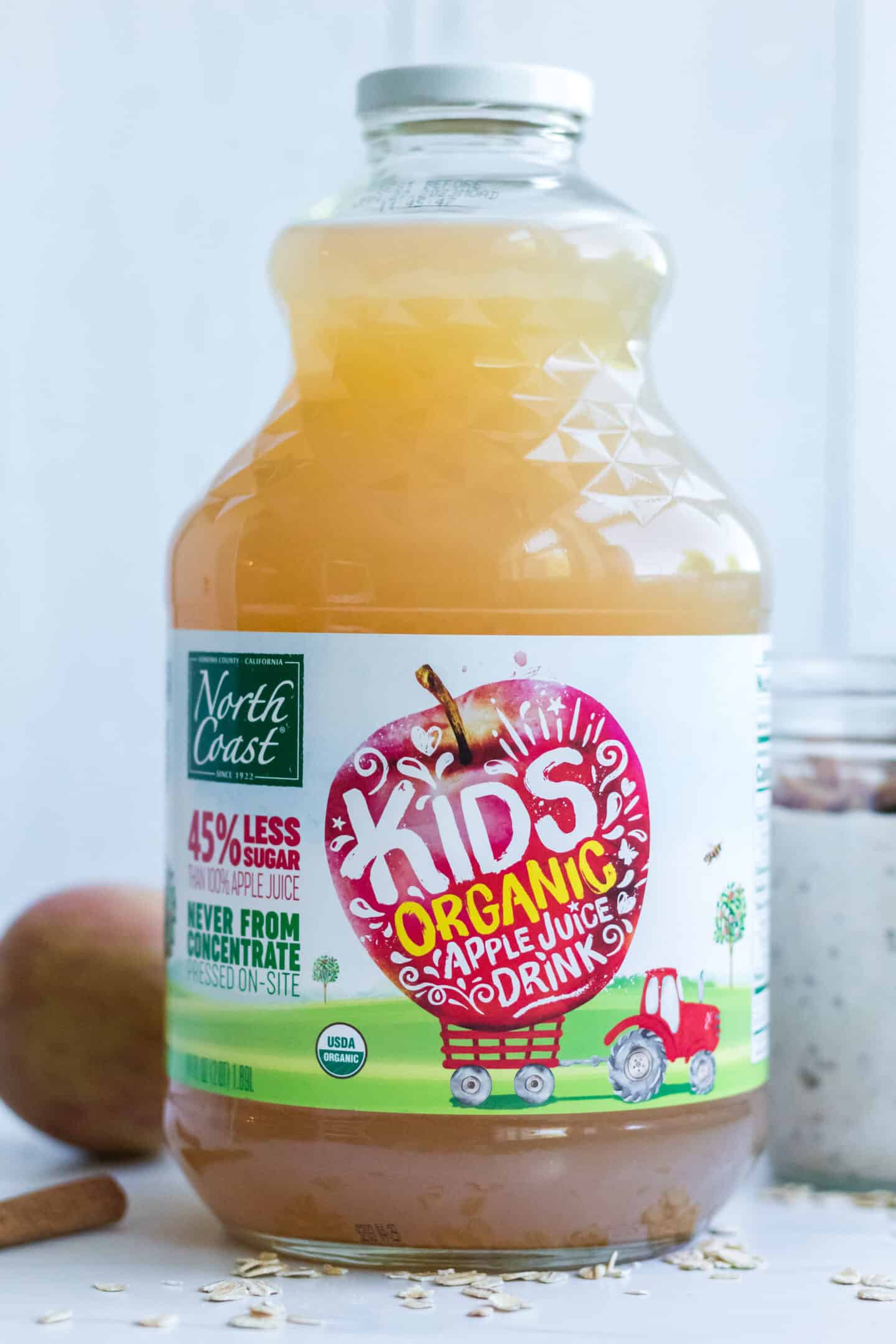 During this process, much of the natural flavors of the fruit as well as the important nutrients are lost. In addition, the US imports most of its juice concentrates from China where farmers are known for their excessive use of fertilizers and pesticides; most of which are banned in the United States.
Juice made from concentrate tends to be higher in sugar, lower in nutritional value, and does not taste like fresh fruit juice.
This is why I was so excited to be given the chance to work with North Coast Organic. North Coast Organic NEVER uses concentrate. Their apples are grown right here in the United States and are fresh-pressed. All of their products are 100% USDA certified organic and made without added sugar or preservatives. Mom guilt be gone!
My entire family loved the taste of North Coast Organic Kid's Juice Drink. It has a fresh, pure, and clean taste to it. It really tastes like you are biting into an actual apple.
I could not wait to try out North Coast Organic Kid's Juice Drink in my favorite recipes. I decided to swap out the traditional almond milk in my overnight oats with North Coast Organic Kid's Juice Drink and the result was delicious.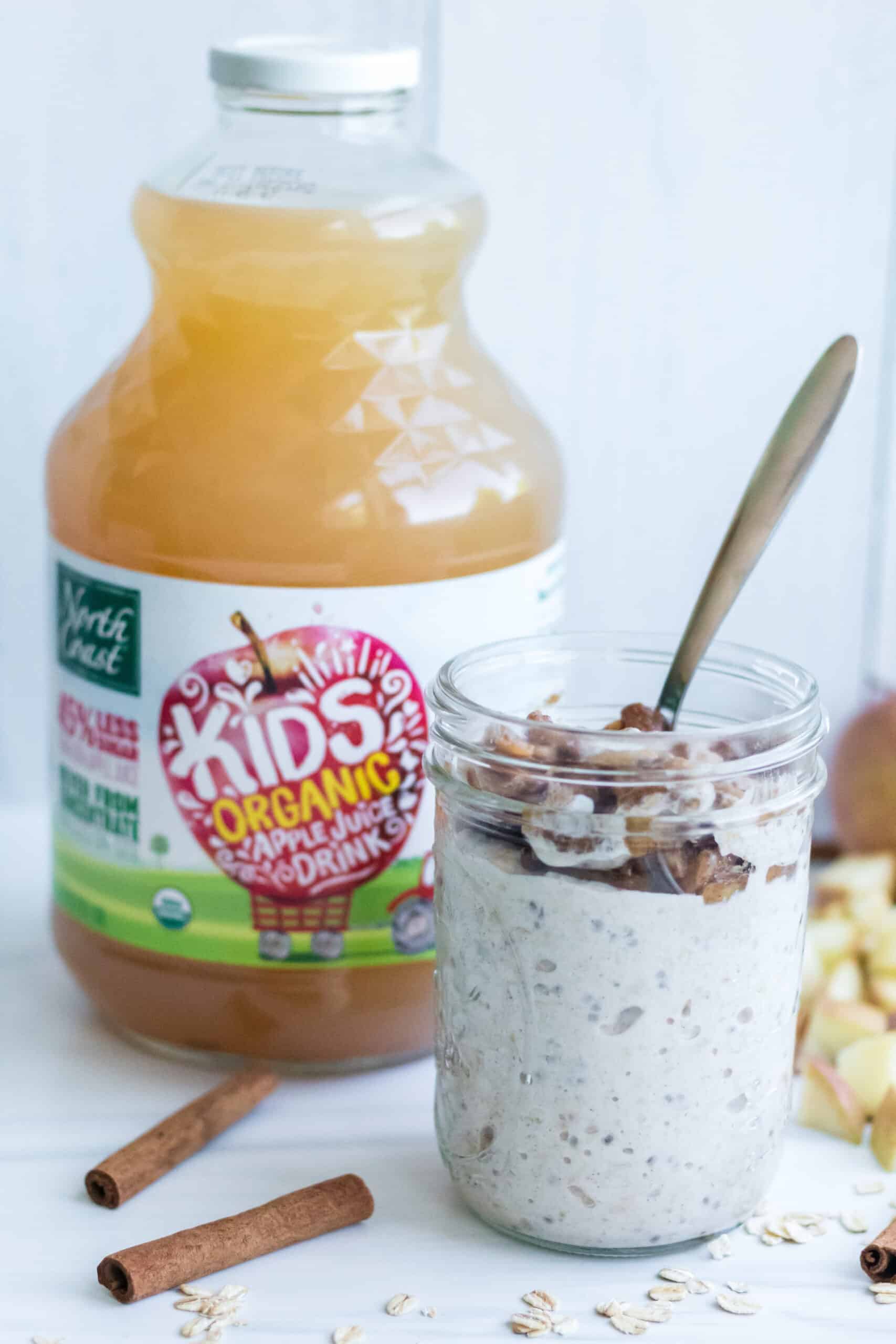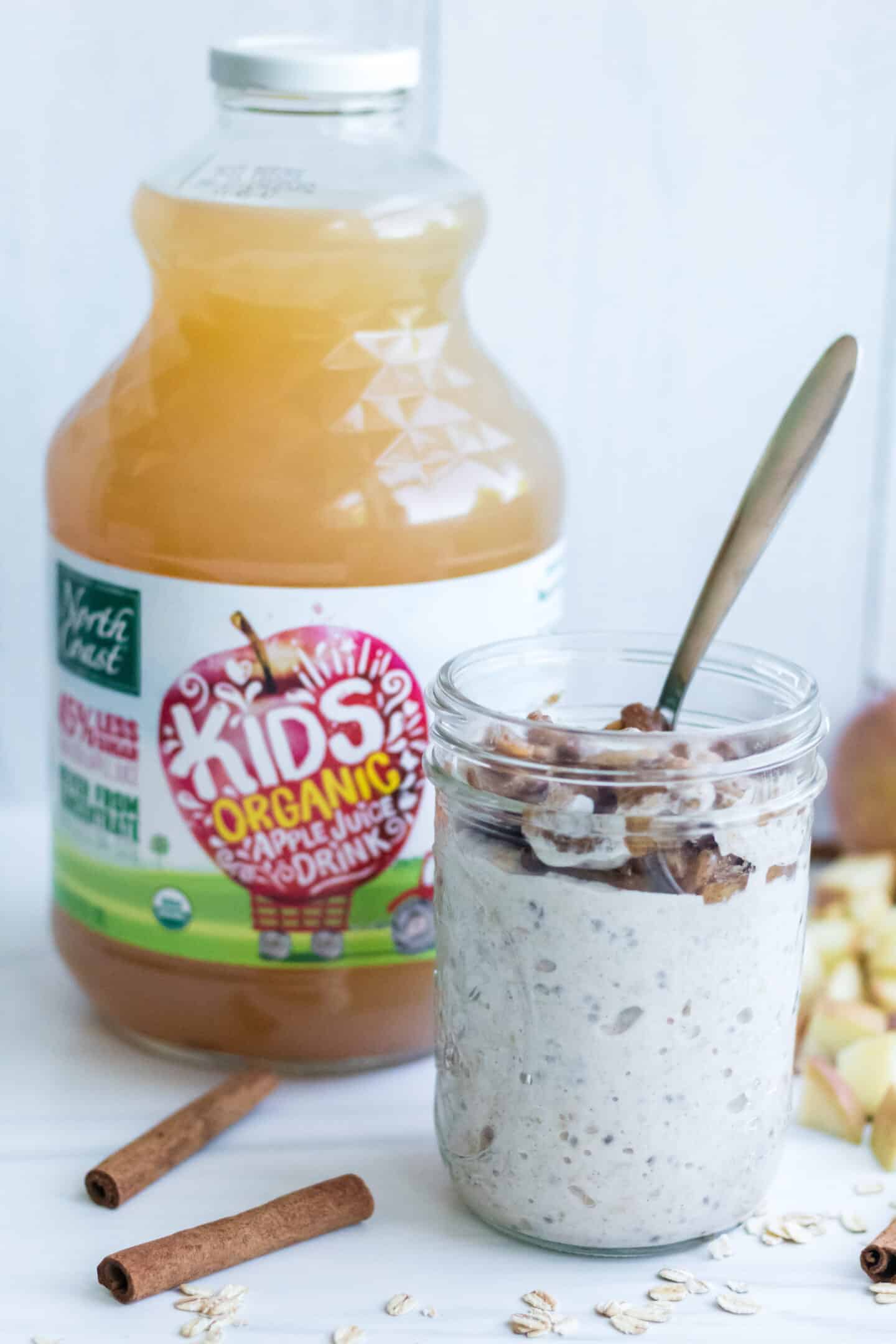 My kids loved these Apple Pie Overnight Oats that were sweetened with North Coast Organic Kid's Juice Drink and I felt great about serving it to them.
North Coast Organic also makes a great line of fruit + veggie pouches. I personally always have a hard time getting veggies into my kids and I will take any chance I can get to "sneak" those veggies in.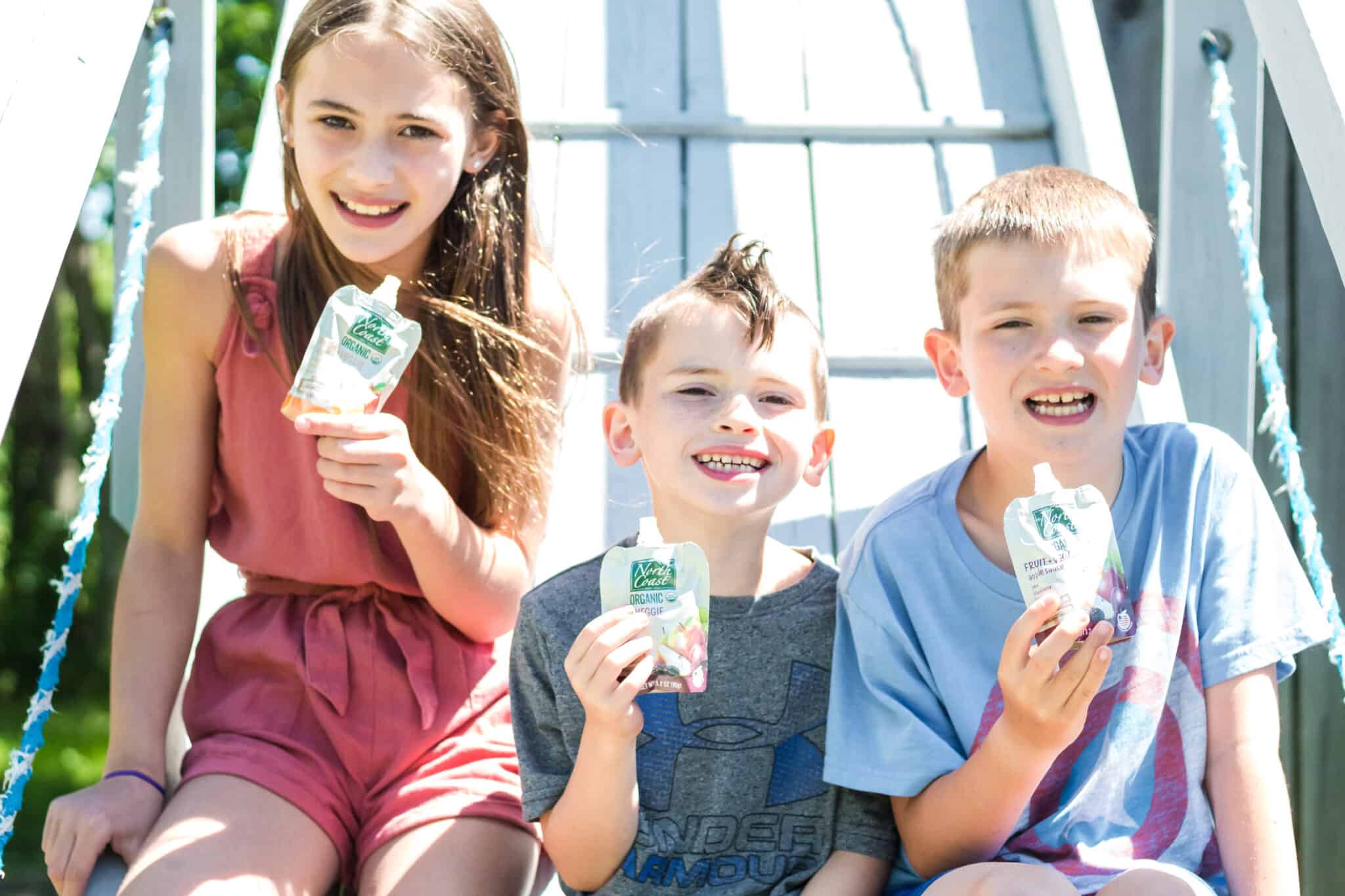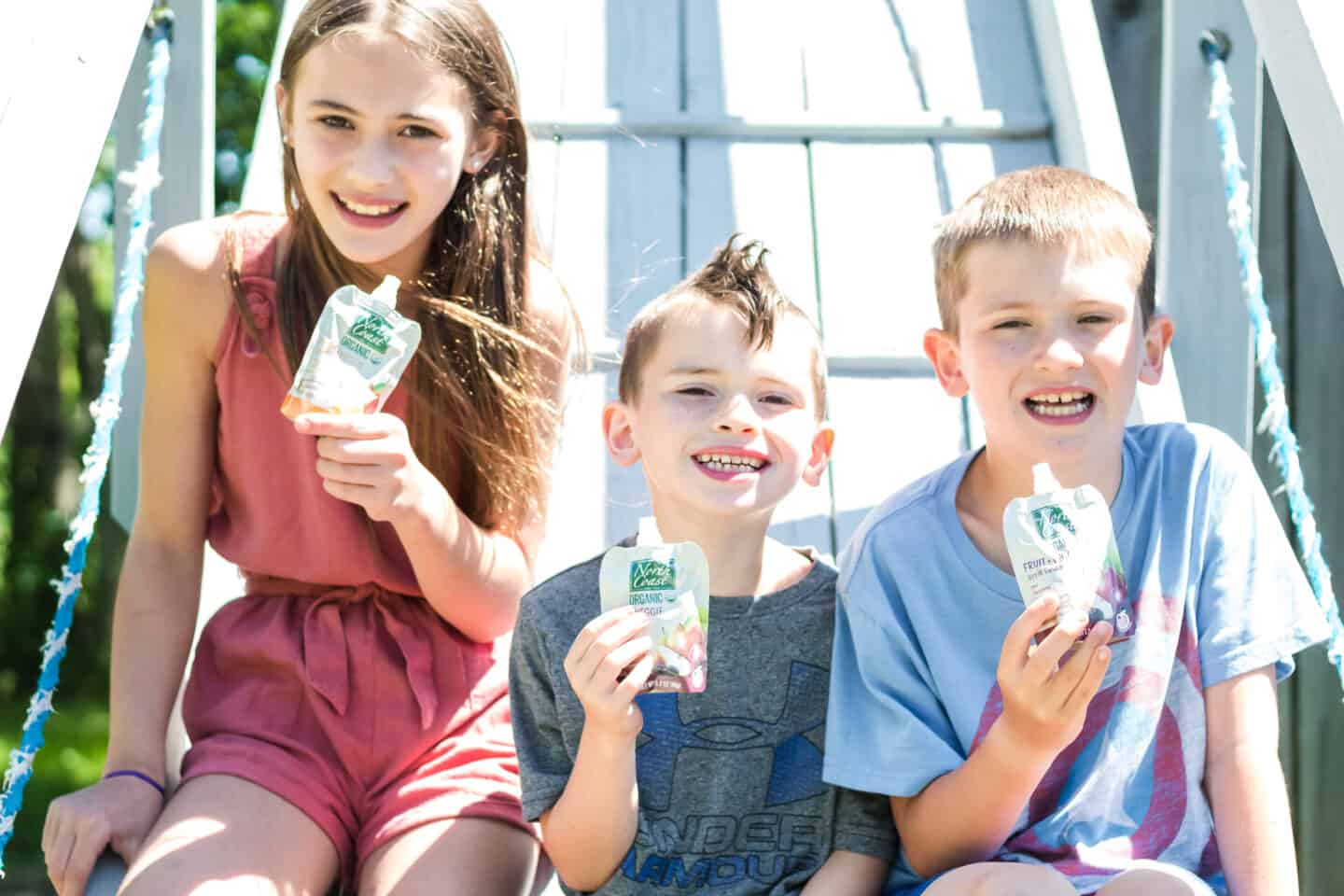 North Coast Organic Fruit + Veggie Pouches are a great grab and go snack option. Your kids will love the applesauce taste and you will love knowing that your kids are getting more veggies. Our favorite is the mango, sweet potato, and apricot flavor.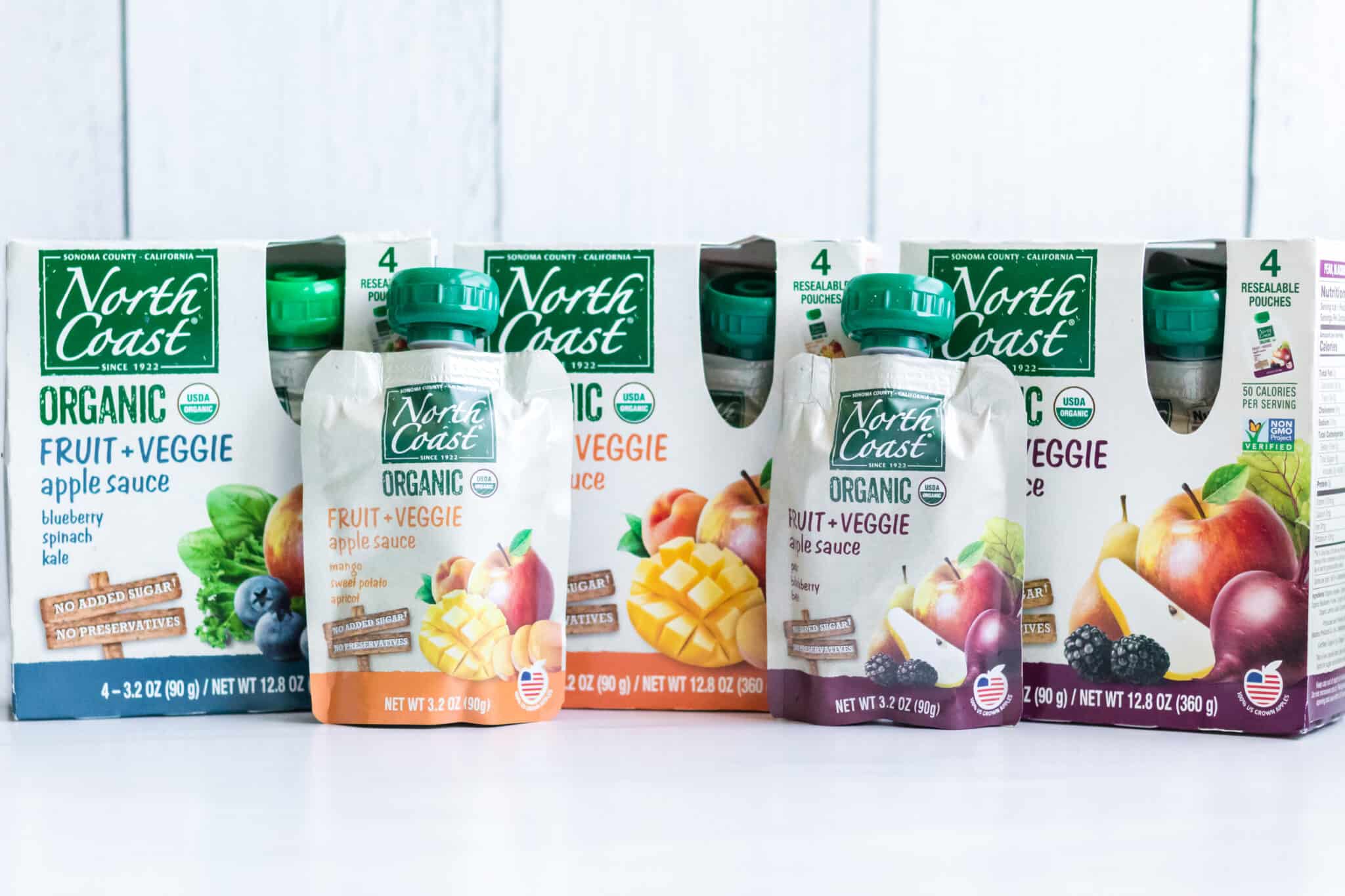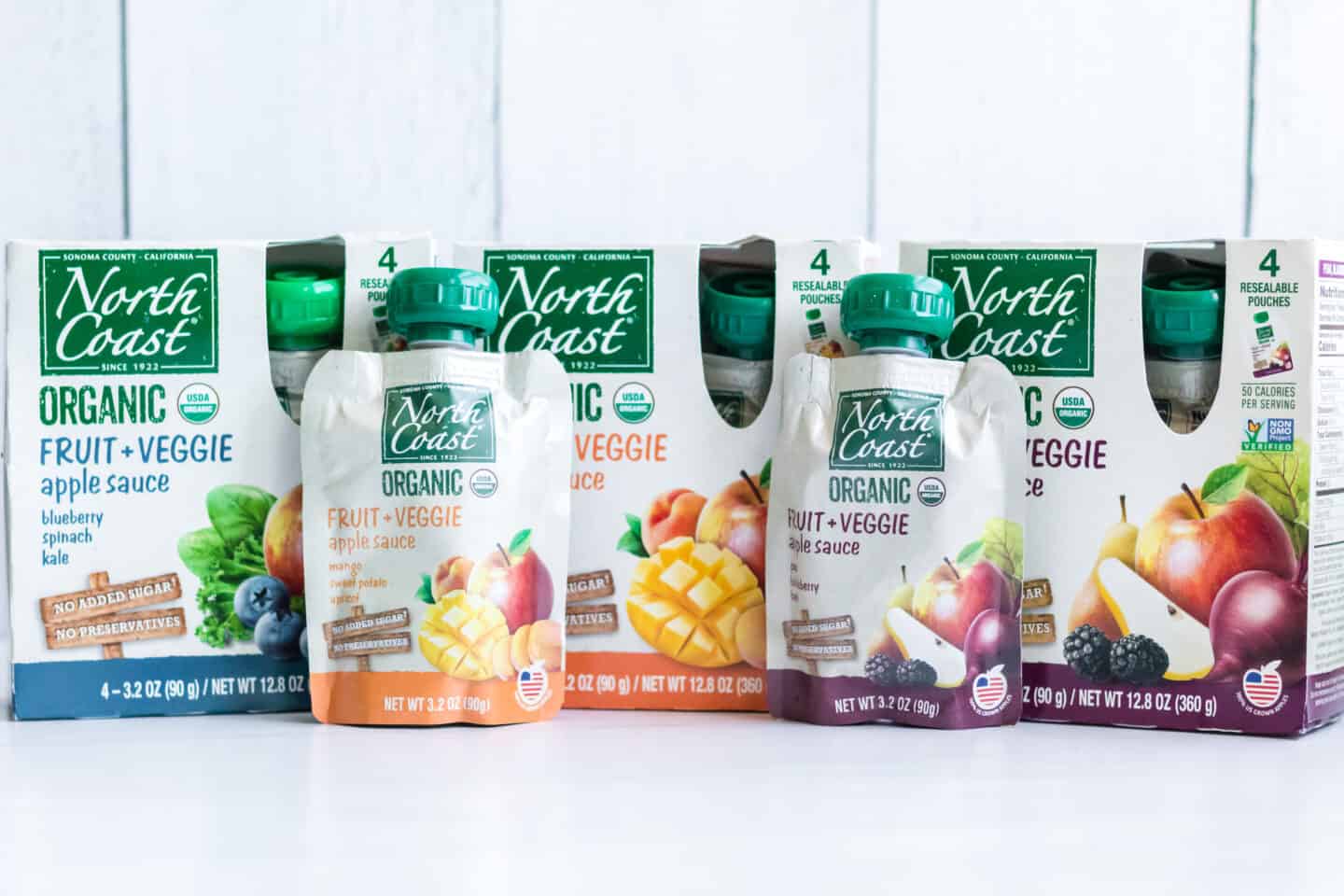 I would love to hear in the comment section below what types of things you do to "sneak" veggies into your kids' diet.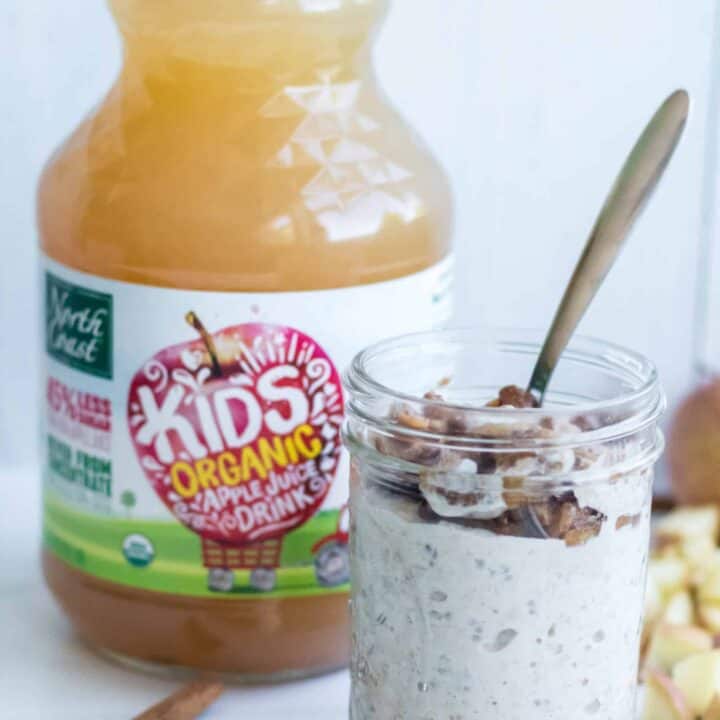 Apple Pie Overnight Oats
Total Time:
8 hours
15 minutes
Have your apple pie for breakfast! These apple pie overnight oats are sweetened with apple juice and will be your new favorite breakfast treat. 
Ingredients
Overnight Oats
1 cup of oats
1 cup North Coast Kid's Apple Juice Drink
1 cup greek yogurt 
2 teaspoons chia seeds
4 teaspoons pure maple syrup
1/2 teaspoon vanilla extract
1/2 teaspoon cinnamon 
Topping
1 chopped apple
1 tablespoon of butter 
1 tablespoon coconut sugar
½ teaspoon cinnamon
3 tablespoons North Coast Organic Kid's Apple Juice Drink
½ teaspoon cornstarch
Instructions
Mix all of the overnight oats ingredients together in a small bowl and set aside.
In a small saucepan sauté the butter, apple, coconut sugar, and cinnamon until the apples are soft.
Stir the cornstarch into the apple juice drink to create a slurry.
Add the cornstarch/apple juice mixture to the apple mixture and cook for an additional minute or two - until the apple mixture thickens.
Divide the overnights oat mixture into two mason jars.
Add apple pie topping to the two overnight oat mixtures
Let cool for a few minutes and then cover and place in the fridge overnight.
They will be ready to enjoy the next morning.